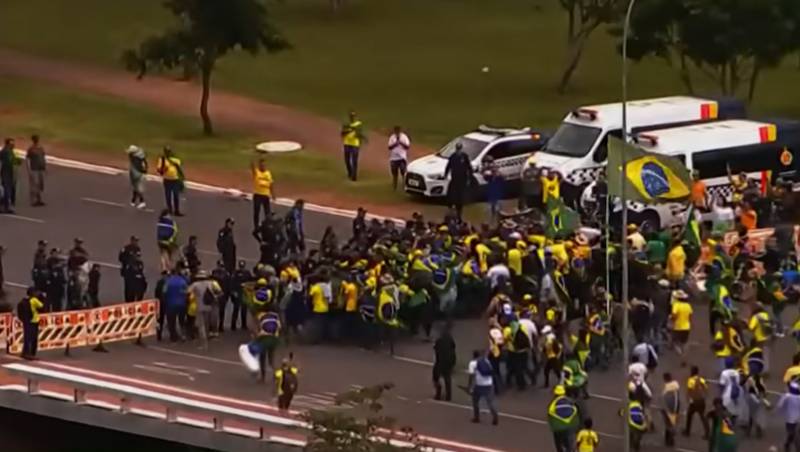 In Brazil, unrest does not subside. The day before, a crowd of protesters broke into the residence of Brazilian President Luiz Inacio Lula da Silva, the building of the Supreme Court and Congress. Taking advantage of the New Year holidays and the fact that apart from a few guards in the buildings of the government complex there is no one, the crowd of attackers staged a real pogrom.
According to the minister and the head of the public relations department, Paulo Pimenta, the protesters managed to steal the
weapon
, which belonged to the protection of the head of state. Lethal and non-lethal weapons were stolen from the office of the State Security Secretariat. The number of missing weapons was not specified, but according to the police, on the available video footage, at least eight gun safes were emptied.
Apparently, the attackers had accurate information about where the weapons of the presidential guard were stored. According to Paulo Pimenta, the rioters tried to set fire to the premises. Thanks to the armored doors, they were unable to enter the office of the head of state. In total, about 5 thousand people participated in the riots. Tear gas, water cannons and stun grenades were used to disperse the protesters. The police dropped them into the crowd of attackers from a helicopter. More than 400 people were arrested as a result of the dispersal of the riots.
Until the end of January, the president of the country introduced a state of emergency in the capital of Brazil. The head of the Federal District of Brasilia has been dismissed.
In turn, former Brazilian President Jair Bolsonaro, whose term expired on January 1, condemned the riots.