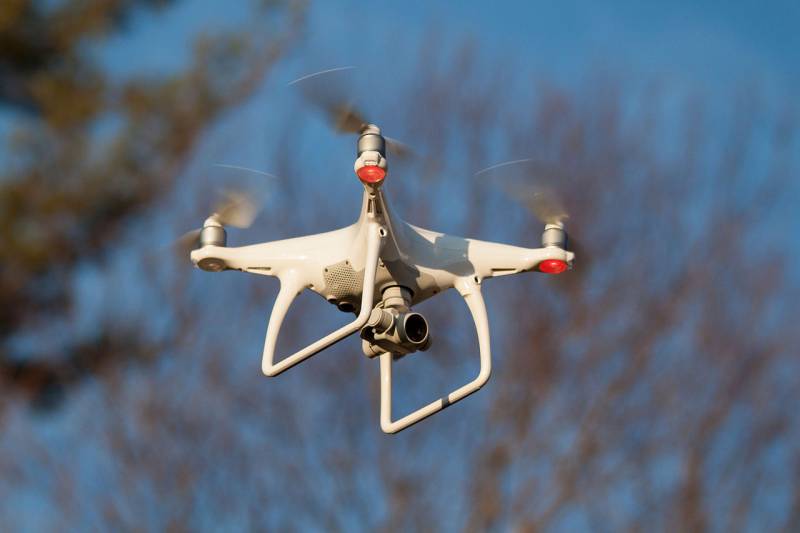 According to the Hong Kong edition of SCMP, Chinese scientists have announced that they have managed to create a drone that can be kept in the air "forever" thanks to high-energy laser beams.
The publication notes that in many countries they are working on the creation of powerful laser systems for the destruction of drones, but in the Celestial Empire they decided to use them for other purposes. The new drone was developed by scientists from the Northwest Polytechnic University of China (NPU), led by Professor Li Xuelong.
The essence of the development of Chinese scientists is that the laser beam is used not only to track the drone, but also to remotely power the drone. To do this, a photoelectric conversion module was installed on the device, which converts light energy into electricity.
The scientists said that the tests of "eternally hanging" drones in the air were successful and they were able to provide wireless transmission of energy over a considerable distance.
The NPU noted that the development of new drones, where scientists have successfully combined the autonomous charging process with intelligent signal transmission and processing technology, has shown the unlimited endurance potential of optical drive drones.
Chinese scientists claim that the new drone is equipped with a mechanism to automatically adjust the laser power to a safe range if an obstacle is detected in the beam path, writes SCMP.