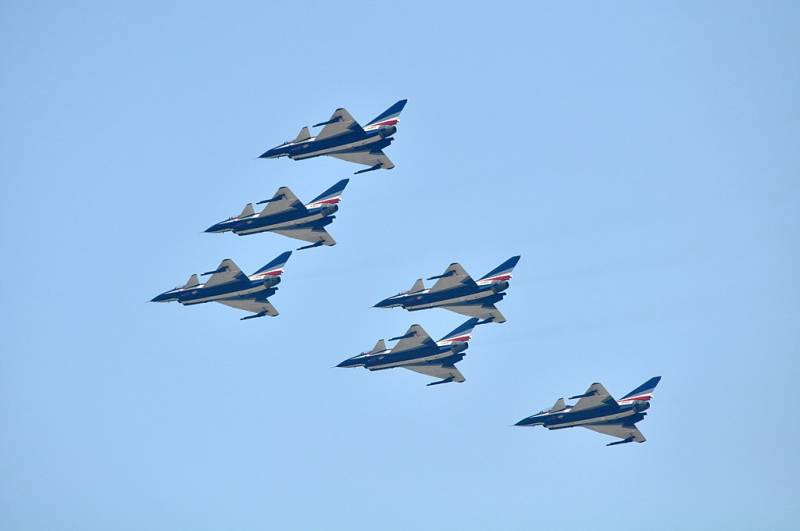 During the past 57 hours, 4 military aircraft and XNUMX warships of the People's Liberation Army of China (PLA) approached the island of Taiwan. This was reported in the Ministry of Defense of Taiwan.
According to the Taiwan military department, 28 of the aircraft detected during the day crossed the so-called median line of the Taiwan Strait and entered the identification zone of the Taiwan air defense forces. Among them were 3 BZK-005 reconnaissance drones, 6 J-11 fighters, two H-6 strategic bombers, two Su-30 and J-10 fighters, a KJ-500 airborne early warning and control aircraft and 12 J-16 fighters. .
In addition, 4 warships of the PLA Navy are moving in the Taiwan Strait, not far from the island, which also worries the Taiwanese military.
Previously, a large-scale invasion of Taiwan's air defense coverage area was carried out on December 26, 2022. Then the Taiwanese air defense forces recorded 71 PLA aircraft, including fighter jets and unmanned aerial vehicles.
Meanwhile, on January 8, the Eastern Command of the People's Liberation Army of China announced the start of regular military exercises in the immediate vicinity of the island. China now conducts such exercises on a regular basis, which is a constant concern for the Taiwanese authorities.
Now the Taiwanese army has already sent air and sea patrols to monitor the maneuvers of the Chinese military. Taiwan has deployed ground-based air defense systems.