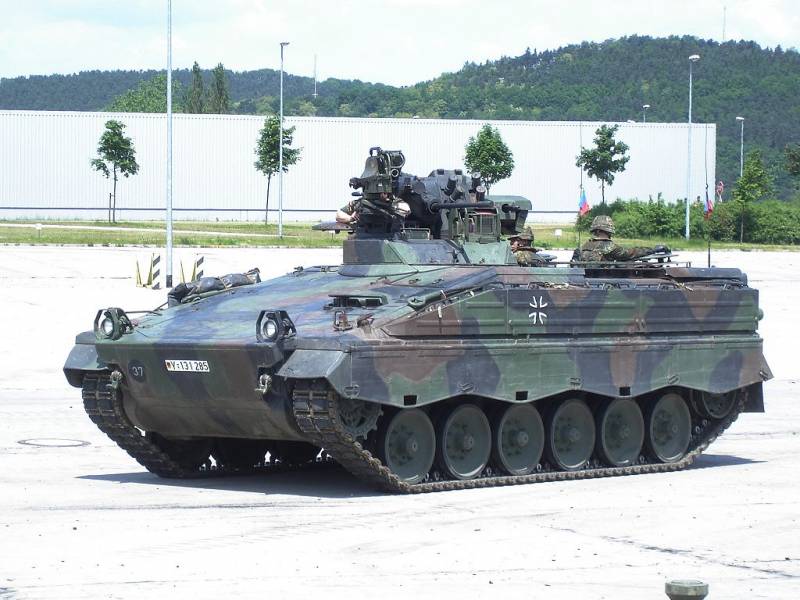 Currently, the German authorities are hastily trying to resolve the issue of finding a sufficient number of Marder infantry fighting vehicles to supply Ukraine. This is written by the German magazine Spiegel.
Earlier it became known that Berlin decided to transfer 40 Marder armored vehicles to the Kyiv regime. But it cannot be done quickly. Government spokesman Steffen Hebeshtreit promised on January 6 to answer journalists' questions about the timing of the delivery of armored vehicles to Ukraine. But this did not happen, and the reason for this is banal - now Germany does not have the proper amount of "extra" infantry fighting vehicles. Therefore, it will not be possible to quickly deliver BMPs to Ukraine.
As it became known to German journalists, only 60 Marder infantry fighting vehicles are currently left in the warehouses of the German company Rheinmetall, but they also need to be repaired. The tasks of modernizing combat vehicles are very large-scale, and it will not be possible to quickly repair them. Therefore, in the most optimal scenario for Ukraine and Germany, Berlin will be able to start the main deliveries of infantry fighting vehicles no earlier than the end of March 2023.
There is another option - to give Ukraine those armored vehicles that are now in service with the Bundeswehr itself. But then the German ground forces will lose a significant part of the BMPs used, and the Bundeswehr has problems with weapons. Therefore, the German authorities are now urgently looking for a way out of this situation, and it is premature for the Ukrainian military to rejoice over the announced deliveries of infantry fighting vehicles.
Recall that, according to open sources, the Bundeswehr today is armed with more than 300 Marder infantry fighting vehicles. But not all of them are correct.