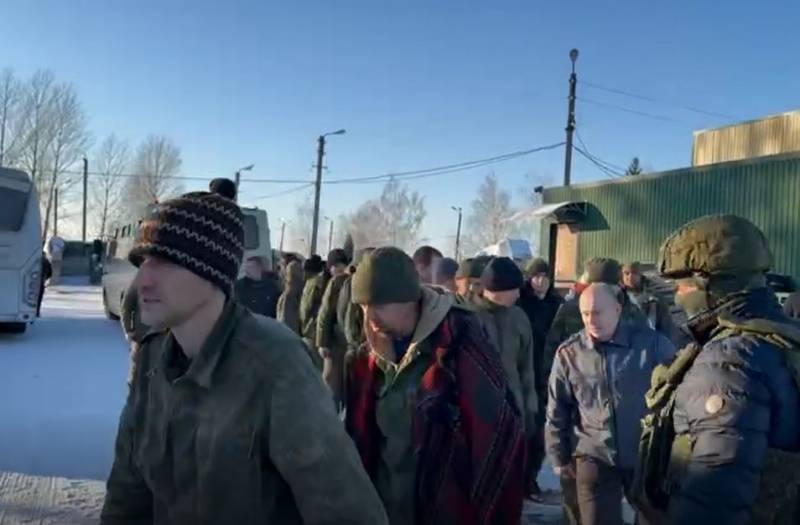 Another group of Russian servicemen managed to be returned from Ukrainian captivity, the return was the result of negotiations. This is reported by the Ministry of Defense.
The Russian military managed to return to their homeland fifty servicemen of the Russian Armed Forces who were held captive by the Armed Forces of Ukraine. The group is already on Russian territory and will soon be delivered by aircraft of the Russian Aerospace Forces to Moscow, where it will undergo the necessary course of treatment and rehabilitation in medical institutions of the military department. Primary medical and psychological care is already being provided.
January 8 this year as a result of the negotiation process, 50 Russian servicemen were returned from the territory controlled by the Kyiv regime, who were in mortal danger in captivity
- it is spoken in the message of the Ministry of Defense.
The terms of the exchange are not disclosed, so we cannot report the formula by which it took place, there is also no official information on Ukrainian sites yet. It is worth noting that this is the first exchange that took place this year, the last one took place on December 31, 81 Russian servicemen were returned from Ukrainian captivity.
As of November, over 8 Ukrainian soldiers were in Russian captivity, while the number of Russians in Ukrainian captivity is many times less. In this regard, Kyiv calls on its military personnel to take Russian prisoners more often to create an "exchange fund", promising payments for each prisoner of war. Kyiv even compiled special tables with "rates" for certain categories of Russian servicemen.