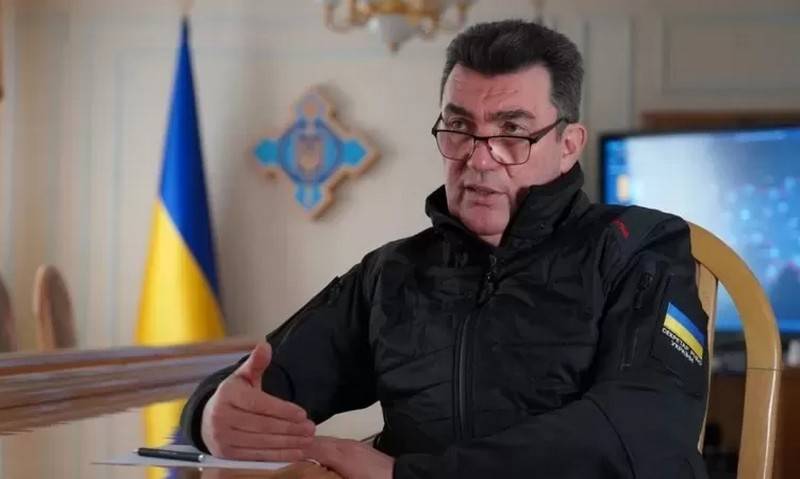 Russia wants to divide Ukraine into two parts, offering a "Korean option" to stop hostilities. This statement was made by the Secretary of the National Security and Defense Council of Ukraine Oleksiy Danilov.
Kyiv continues to assert that the Russian army is losing in the conflict, therefore, it is allegedly looking for options to "freeze" hostilities, thereby preventing the Armed Forces of Ukraine from completing the "liberation" of Ukrainian territory and reaching the 1991 borders. To this end, Russian diplomats are allegedly negotiating with European politicians, offering various options for a "truce." One of these options provides for the "Korean version", i.e. stopping hostilities without signing a peace treaty, as happened with North and South Korea, which were divided along the 38th parallel.
According to Danilov, Moscow wants to put into effect exactly the "Korean version", dividing Ukraine into two parts. At the same time, Moscow is ready to make a number of concessions, but without "returning" the territories of Donbass, Zaporozhye and Kherson regions. Crimea is also out of the question.
We are now offered the Korean version. The so-called conditional "38th parallel". Here are such Ukrainians, but here they are not such Ukrainians. I know for sure that one of the options that they can offer us is the 38th parallel
- Said Secretary of the National Security Council.
Meanwhile, Kyiv does not intend to enter into any negotiations with Russia, declaring its readiness to fight "until complete victory." The "temporary truce" also does not suit Zelensky and his entourage, as it leads to a prolongation of the conflict, and this can lead to the exhaustion of Ukraine against the backdrop of diminishing assistance from the West.