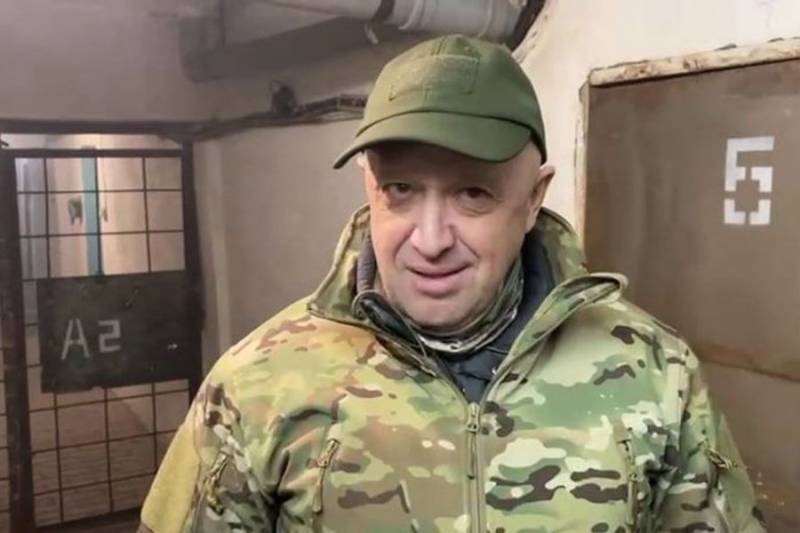 The past year made us think about such an interesting thing as the appearance of a new star in our media-political universe. No, really, the dull grayness of our leading political and media personalities after the departure of Vladimir Volfovich has become even more gray. I, in a sinful way, counted on Ramzan Akhmatovich, but apart from a live press conference (a real live conference), he did not please him with anything, although what the leader of Chechnya did was already out of the ordinary.
The rest is impenetrable dullness in the best style of Soviet times. Censorship, censorship and more censorship. You can say what is allowed, relying on official statements and adhering to the approved line. Really felt like in the USSR at times.
And here is Evgeny Prigozhin
The fact that Mr. restaurateur began to fry in the media kitchen of the Russian space causes very mixed feelings. Yes, it all started not yesterday, but quite a long time ago, but the continuation and New Year's Eve series were more than hot.
The episode with a visit to the prisoners, or as it was immediately called, "tangerine", which dispersed the phrase "They are the same Slavs" around the country, looked more than strange against the general background of state and patriotic media, which somehow pushed ethnicity into the far corner.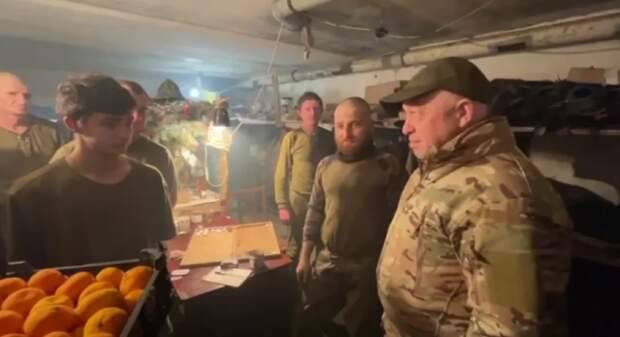 At a time when turbopatriots on all corners are yelling that Ukraine should be driven into the Stone Age, Ukrainians are being tormented to the root - tangerines and "they are the same." No, you know, after the "iPhones" from Abramovich to the "Azov" commanders and Turkish hotels on the seashore, tangerines from Prigozhin ... However, we will not equate the Wagner commander and the oligarch, right?
Then everything did not go according to the usual plan. Meeting the New Year is not in the family circle, not in the iconic institutions of Moscow or St. Petersburg, but with one's own. His fighters on the territory of the Luhansk Republic became their own for Prigozhin. You know, no one has done this, and I think no one will do it in the near future. It's one thing, you know, to fly a hundred kilometers from the front line in a helicopter, and another thing right there.
If you add to the picture with tangerines and the meeting of the New Year in the circle of your associates, there is also a video from the morgue showing the level of losses, and even with the "Contract over ..." that has gone to the people. You know, here the remark about "bad" (approximate translation) bureaucrats interfering with the war is somehow even lost.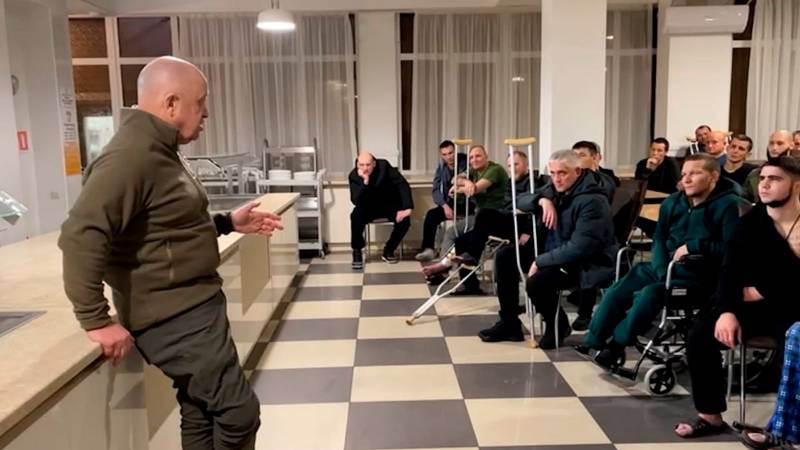 On the whole, what Prigogine is doing really has no analogues in modern Russia, perhaps from the moment of its formation. Not a single politician has allowed himself such a thing, and, most likely, will not allow it.
Yes, this is useful. Looking at Prigozhin, many political figures of Russia broke away from their seats and went to the former lands of Ukraine, but you know, watching all this in the press, they made the same remark: "I don't believe it!". There were visits, but somehow it all looked unconvincing.
You know, but everything is simple: the status does not allow! Even Kadyrov, who is undoubtedly the most original and extraordinary head of the subject of the Russian Federation, but even Ramzan Akhmatovich, whom I respect, are kept within certain limits by these rules, the rules of status.
And what about the restaurateur Prigogine in this regard? Yes, the restaurateur of the highest flight, level and all that? Yes, complete nothing and that's the whole point!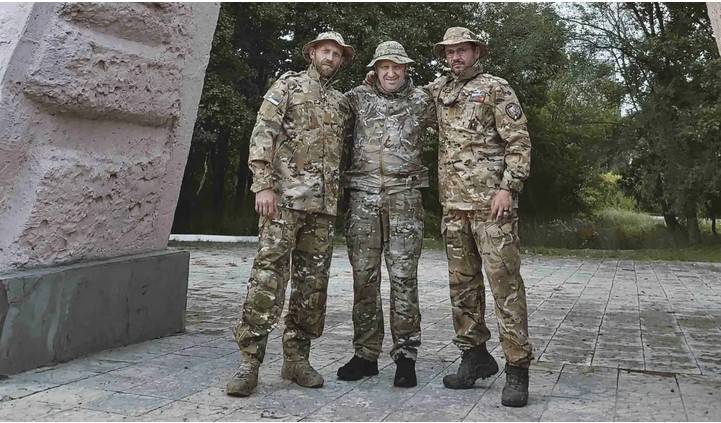 The whole problem for the Russian elite is that Yevgeny Viktorovich does not belong to the elite, but stands nearby. You understand who is next to you. Yes, a little to the side, not in the focus of cameras, habitually catching Matvienko, Lavrov, Shoigu and others. Aside. Like Kadyrov. And therefore the line of his behavior is somewhat different from the lines of behavior of all the people listed. And, unlike Kadyrov, the "red lines" for Prigozhin, if anyone will draw, then you yourself understand, the circle of these persons is very limited.
We are adults, therefore, we understand that if Yevgeny Viktorovich rides around the zones and promises an amnesty or pardon to the people, then it is clear that he himself cannot do this. So, he was ALLOWED to promise those who really have the right to pardon. And there is only one such person in the state - the president.
That's why the video with the first "demobilizations" was shown everywhere, wherever possible. So that everyone gets it - Prigogine does not deceive his own. And the fact that I write the word "ours" without quotation marks is because for the special contingent, which today forms the backbone of the Wagner detachments on the front line in Ukraine, Prigozhin is really his own. 12 years for the sins of which he served 9 - this is more than enough to recommend the bulk of the barbed wire.
Yes, not all the criminal "elite" normally perceive Prigozhin's recruitment of fighters in places of detention, but in reality people go to work not for the state, which is reprehensible, but for Prigozhin with his private shop. This was explained to me by citizens who understand a lot about pistachios.
So there are no analogues to Prigozhin on both sides of the front. Ukrainian special forces intelligence officer Kirill Budanov is very good in this regard, but a one-time action in Bakhmut is a one-time action, albeit with a photo session half a kilometer from Russian positions. The Minister of Defense of Ukraine Oleksiy Reznikov is also nothing, but does not draw on the level of Prigozhin.
I thought for a long time where Prigozhin could be identified with his very peculiar policy, and then it dawned on whom he reminds me of with his actions. Commanders of those republics. A mixture, to be honest, 50% of Mozgovoy, 30% of Bednov and 20% of Dremov. Best interest.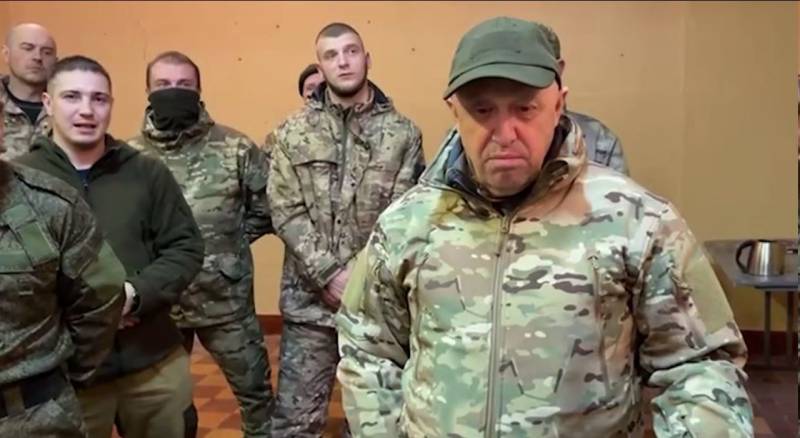 Prigozhin's independence from the political framework, his "non-elitist" gives the right to say what he thinks, without particularly focusing on the possible consequences. Yes, like Kadyrov, but the Chechen leader has a somewhat different approach, based on a different platform.
Therefore, in fact, both leaders can afford almost any statements within the framework of their conscience. Because each of them has a certain number of people performing tasks in the NWO. In the case of Prigozhin's Wagner, it is very effective.
What is the secret of this position of Yevgeny Prigozhin?
There is no secret. His people do the work, and dirty and bloody. I have already said that the Wagner fighters are the most motivated fighters on that front. They really have something to fight for, unlike contract soldiers and mobilized. The "Wagnerites" are on the same level with the fighters of the DPR and LPR in this regard, only there is much less idiocy on the ground.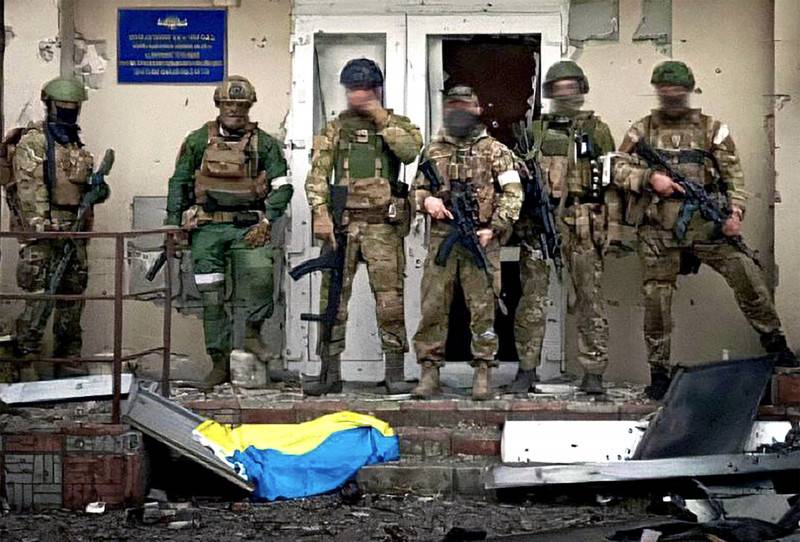 They are fighting for freedom. Moreover, not for some kind of illusory freedom from Nazism, as some media outlets present for Ukrainian residents, but for their own, personal freedom. This, you know, is much more effective than any propaganda.
Now some bloggers have already screamed that "the cold summer of 1953 awaits us." That pardoned and amnestied people, having won their six months, will return and ...
What about "and..."?
Let's think a little, and what is the prospect of anyone who has served his term of punishment? Of course, if you are Zhenechka Vasilyeva, from whom several billions have been stolen, then you can be calm - life will continue in the same vein. However, in our country there is such a problem that 90% of those who have served their sentences are not millionaires. It is not customary to plant those who stole millions from us somehow.
So upon return, the socialization of these people usually proceeds according to the standard scenario. Few people follow the path of Prigozhin, usually it is the path of Seryoga from a neighboring entrance, who is interrupted by various low-paid jobs, if he works at all. The main thing is to have enough for a drink, and then ...
And here is a variant of a very strange social elevator. If you survive. Six months - and you are no longer a despised former prisoner, but a fighter who washed away the past in battles. Possibly redeemed by blood. And not hanging out in the rear, but actually fighting on the front.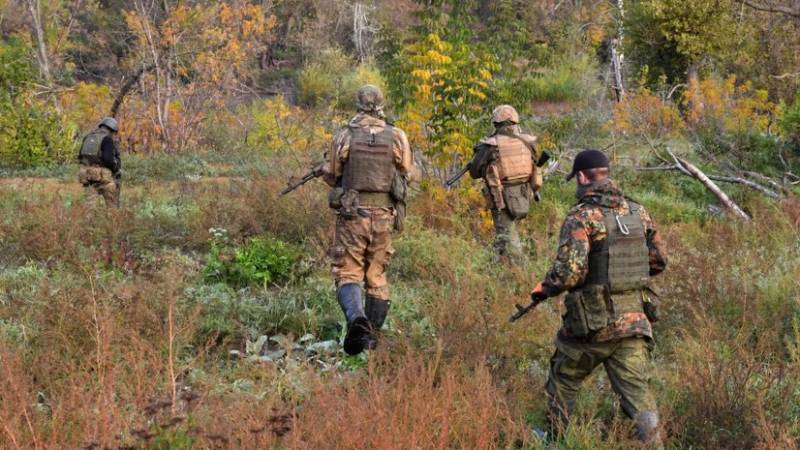 Many people started talking about what a massive return to civilian life of such fighters could bring. Citing examples of how people convicted of robbery and robbery ended up in the ranks of Wagner. Predicting a lot of unpleasant things.
This, of course, is the question of the day - where will such citizens go. "Stole-drank-to-jail" somehow doesn't look here anymore, because the person has changed somewhat in any case, and such an amnesty, under mines and bullets, is not for you in connection with the election of the next president, as it were. This is not bestowed from the master's shoulder, but well-deserved. Something tells me that it will be more appreciated.
And absolutely not an option to put it on stream. Type got into a peaceful life, immediately broke the law and again found himself on the beaten path leading to the front line. This is stupid.
Of course, the criminals will be just happy to have such trained fighters at their disposal. Hello nineties?
I think no.
Here Prigozhin is simply worthy of applause, because the social lift of Wagner is really something that can relatively solve the problem of amnestied criminals who will win an amnesty for themselves with a six-month service.
Indeed, such a citizen has little choice. Either try to socialize in society (yeah, so everyone believed in the positive outcome of this), or back to places not so remote.
Why? Yes, because during these six months a person has learned what? That's right, survive and kill. Suppose, with the survival of the inhabitants of the zones, there is complete order, here it is only to be polished in terms of digging, movement and everything else. Killing - for many it has become a novelty, but a person is such a thing - he gets used to everything.
That is, in fact, the basic skills for life in ordinary society remained at the same level. But completely different ones developed, in peacetime, as it were, useless in principle.
Who watched the video with the first demobilization, there Prigozhin asks: "Well, where then?". And the people in the frame really "floated", because they themselves do not yet have an exact answer to this question in their heads. There was someone more efficient. He answered well: "Yes, we will return, we must finish the job ...". Everyone exhaled.
And really, why not? Instead of a dull semi-beggarly existence in ordinary life, a person receives a new life. Dangerous, but meaningful. And, most importantly, a decent salary.
I have a friend who tried to go to Wagner. He has a peculiar specialization, they took with hands and feet. Did not go. Two weeks at the base in Krasnodar and returned back to St. Petersburg. Why? "It should be gone for the rest of your life." He made such a conclusion after talking with centenarians. And he seemed to have something to lose in ordinary life, so they parted without pretensions.
But the former recidivists, whose whole life is scheduled until their death - why not? Around their own, living by familiar concepts, speaking in an understandable language. Money - well, there is generally order, and when this war is over - there is Africa, where Wagner has a lot of work to do.
He left the contract, spent honestly earned money - signed a new one. How it differs from "stole-drank-to-jail", everyone can determine for himself.
I will not hide it, I have acquaintances who were mercenaries even when there was no smell of Wagner. That's why I'm a little familiar with this cuisine, according to stories. We got there after shifts on Norwegian drilling rigs, they say - in mercenaries it's calmer and safer in places. If, for example, hotels in the same Egypt are protected, the main thing is knowledge of the language.
So we are drawing not just a PMC, according to some reports, Prigozhin recruited up to 50 thousand people from the colonies. And Wagner is now a private army with
tanks
, artillery and even
aviation
. Yes, it seems to be under the control of the state, but there are also plenty of moments here.
In one of the analytical reflections on this topic, I read the word "Order". Yes, it seems. Transforming PMCs into an order structure in the best sense of the word is a very interesting process.
Today, many are already inclined to consider Prigozhin as a politician of the future. Yes, and he himself, with his media tricks, gives certain grounds for this, but not everything is simple here.
To become one of the Russian politicians - Yevgeny Viktorovich does not have such ambitions. On the contrary, he distances himself from the general Russian mass of politicians, clearly demonstrating that he is different. Therefore, in a bunch of polls like "Who would you vote for tomorrow," he is easily ahead of many, including Putin. But this is a protest vote, which does not carry anything serious in itself, you understand.
Become one of the political clip? What for? This means the need to fit into the Russian vertical of power, where every cricket knows his hearth. And he is bound hand and foot by the very status that I spoke about at the beginning.
Prigogine, with his own separate (but very useful) structure from the state, is his own top of the pyramid, his own vertical of power, and everything else. He is separate. Therefore, he can afford to do, speak and even criticize, not paying attention to anyone.
Why does he need the Russian power structure, if Prigozhin, in the event of the strengthening of Wagner and its final transformation into an army, will have much more than any Russian politician?
You probably understood that now we will talk about international business. Which gravitates towards extraterritoriality. And sooner or later, but "Wagner" and its founder will be cramped and unprofitable in Russia. Yes, Africa. Remove governments, put in other regimes, take advantage of this - in general, everything that such structures do.
So the question of the further development of Wagner and where its commander decides to put his efforts is a very interesting question.
Today, many are simply squealing, drawing gloomy prospects for an "army of convicts" that will march across Russia in the name of ... in the name of what? Or whom?
On the other hand, what do we have, few people can march? Ministry of Internal Affairs, National Guard? Why necessarily "Wagner"?
Yevgeny Prigozhin created his own phenomenon: the Wagner army.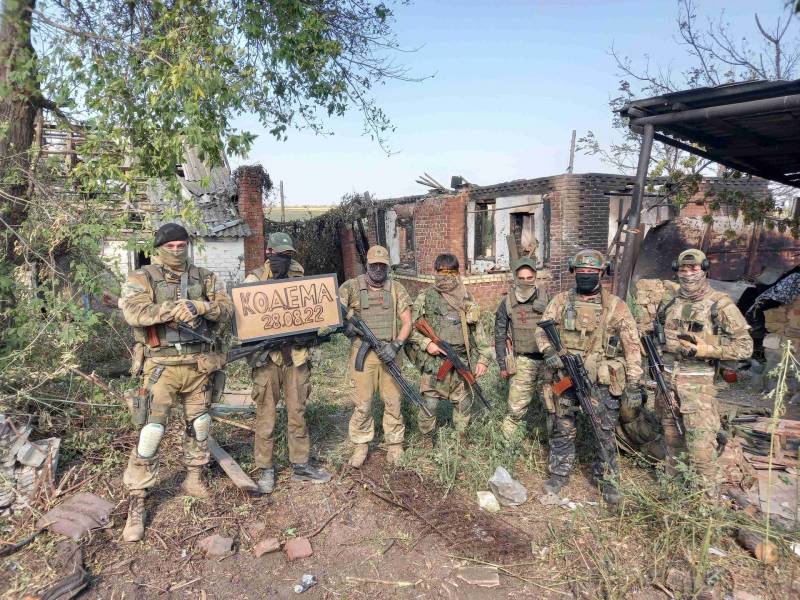 Private, with guaranteed replenishment in terms of personnel and with a very peculiar structure. Almost never declared by Prigogine himself, political ambitions give a lot of space for reflection, but all this is still rather unsubstantiated.
In any case, if Prigozhin wanted to start a political career, he is guaranteed some support. Yes, small, but much larger than any Russian general. The people of "Wagner" and those behind them are the people of Prigozhin. Not enough for games in the political arena, right? But on the military-political ...
Many today are loudly asking: why does Prigozhin need all this if he is not going into politics? Why does he need all these photos and videos from the front line, where he can't drag the Russian elites?
I think these questions have been answered. Because, unlike the Russian political elites, for whom we are the electorate and meat, Prigozhin has his own people there. On which he stakes in his future game, it does not matter whether military or political.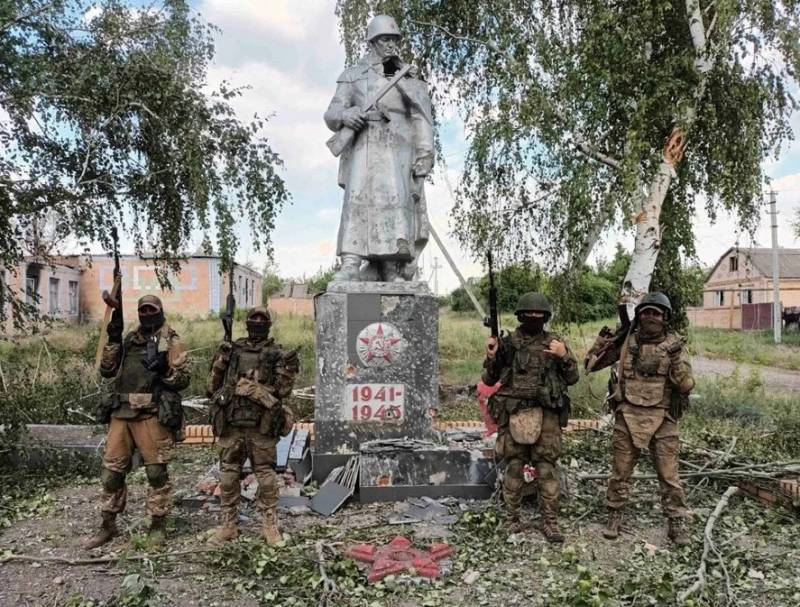 We do have an army that is made up of prisoners, but an army that gives these prisoners certain perspectives. Indeed, there is no such practice in the world, and therefore it causes certain concerns.
Given that a wave of contract expiration is beginning, Russia will have to take a close look at how all this will play out.