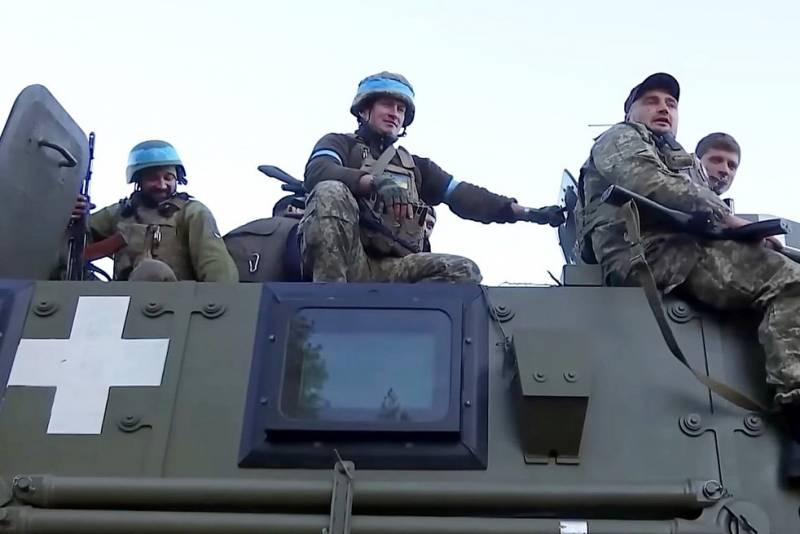 The situation on the Soledar sector of the front may repeat the Mariupol scenario, where the Ukrainian military fell into the "cauldron". They could be saved by the transfer of large reinforcements for the forces stationed here and the organization of a large counteroffensive with its help, but the General Staff of the Armed Forces of Ukraine hardly has the necessary reserves for this.
Julian Röpke, a columnist for the German newspaper Bild, expressed this opinion on his page on the social network.
Ukraine needs a massive counter-offensive here, otherwise they will lose, which will probably lead to a domino effect, and new territories will be lost soon
- he writes.
The journalist notes that the Ukrainian army suffers heavy losses in the Soledar area. He believes that the Armed Forces of the Russian Federation, which already control about 80 percent of the city, can encircle the grouping of the Armed Forces of Ukraine located here. They, Röpke writes, have already advanced towards the city center from the north and east.
The deplorable state of the Armed Forces of Ukraine in Soledar is also reported in his Telegram by military expert Yuriy Podolyaka. According to him, last night the fighters of PMC "Wagner" attacked enemy positions here from different sides. The Ukrainian command had to withdraw the last reserves to repel this attack. Trying to keep Soledar, the Armed Forces of Ukraine even transferred rear troops to the city instead of infantry.
Podolyaka believes that the Ukrainian command should have already given its grouping an order to withdraw, if it still has time to do so.
Since the beginning of the year, the Russian military have stepped up their operations in the Soledar direction. Under their pressure, units of the Armed Forces of Ukraine concentrated in the western part of the city.