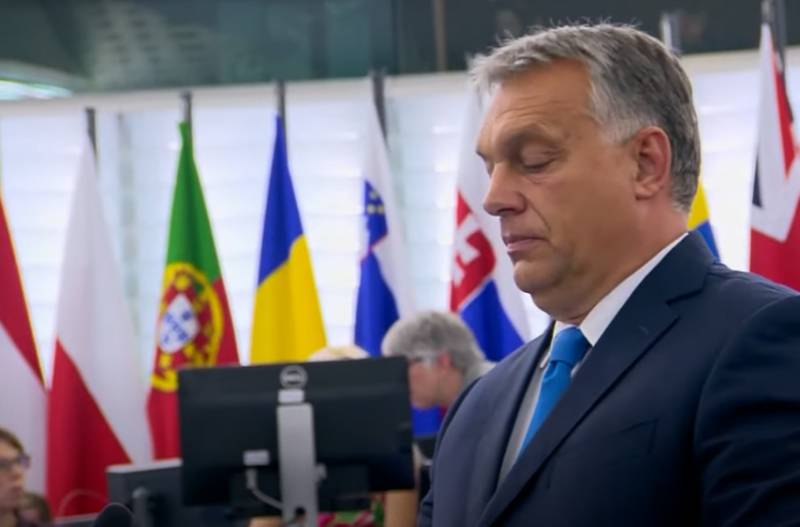 The Hungarian Prime Minister once again spoke very harshly about the policy of the so-called collective West, taking into account the fact that Hungary itself, being a member of NATO and the EU, is de jure part of it.
Viktor Orban, commenting on the events in the world at a Christmas dinner at one of the funds, said that today there is a crisis in the Western-centric world order:
In this regard, the West has launched a new cold war to try to maintain itself as the only pole of the world.
According to Viktor Orban, in the new Cold War, Hungary needs to stay out of this confrontation.
Orban:
Budapest does not need to interfere in this. This is against our interests. We need to maintain pragmatic relations with the competitors of the Western world, while claiming the role of a regional leader.
The Hungarian prime minister notes that neo-liberalism, which has been put on a pedestal in the West, as well as the system of globalization that it supports, are becoming a thing of the past. According to Viktor Orban, the United States is faced with the emergence of rivals in the world:
The same neoliberalism eventually led to the fact that the United States itself missed the time of the formation of China.
According to Orban, the cracks in the foundation of neoliberal globalization appeared after the British exit from the EU, the victory in the US of Donald Trump. Not the last role was played by the colossal migration crisis associated with the intervention of the West in the affairs of the countries of Asia and Africa. The pandemic has exacerbated the situation. And finally, as the Hungarian prime minister put it, dot the i's, set up large-scale hostilities in Ukraine.
Orban:
The Ukrainian-Russian war shows that the Western-centric system is no longer monolithic and cannot hold its former positions. The competitors of the West are becoming stronger, including due to the liberalization of the economy, which was carried out by the West itself.