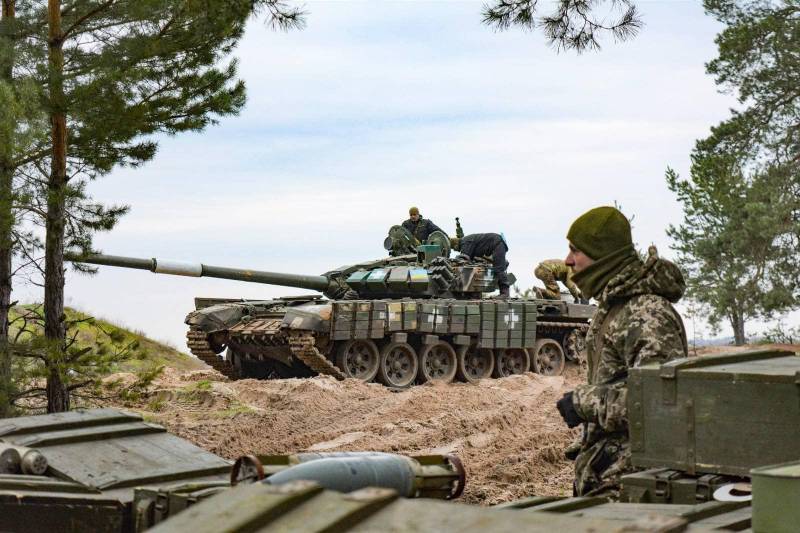 Ukrainian Ambassador to London Vadim Prystaiko said in an interview with the American magazine Newsweek that, despite the classification of Kyiv's data on the exact figures of losses, they are extremely high.
We are losing people right and left. At the same time, we do not make public how many of them are military and how many civilians, but the losses of the Armed Forces of Ukraine in manpower are serious
the diplomat emphasized.
At the same time, Prystaiko himself calls on the West for further escalation. According to the head of the Ukrainian diplomatic mission, the fighting in Ukraine is a unique chance for the West to "deal" with the Russian Federation.
Vadim Pristayko:
There are not many countries in our world that could afford to sacrifice so many lives, territories and decades of development in order to defeat the aggressor. I perfectly understand the problem that may arise due to Russia's nuclear arsenal. As soon as they press the button, the entire planet will be destroyed immediately. At the same time, I even agree with what Elon Musk is talking about and so worried about. This is exactly what we will face, if not now, then later.
Moreover, as Prystaiko stated, holding any peace talks with Russia does not make any sense:
because they will try in every possible way to maintain control over the occupied lands
At the same time, Prystaiko, playing along with the United States, decided to scare the West with the fact that Russia is striving to restore multipolarity in the world.
It should be noted that earlier the Minister of Defense of Ukraine Oleksiy Reznikov made a statement regarding the fact that the participation of the Armed Forces of Ukraine in the confrontation with Russia is in accordance with the NATO strategy.