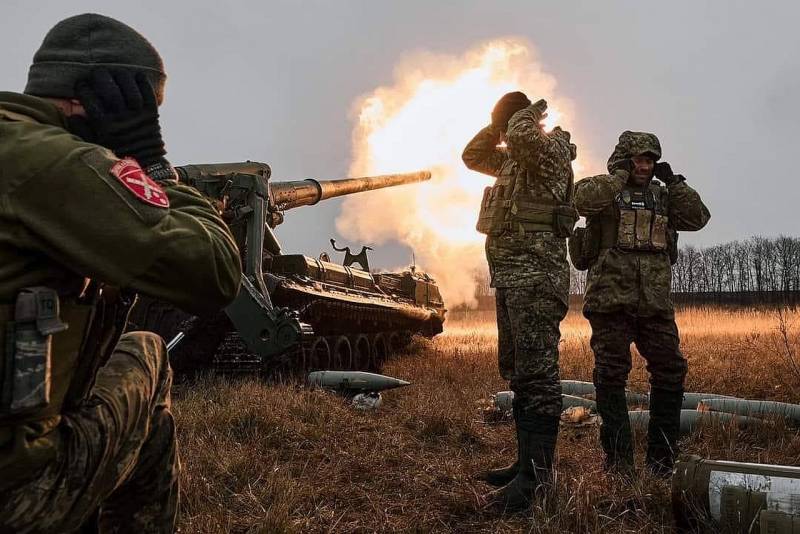 The Kyiv regime, by refusing to accept Moscow's offer of a ceasefire for Christmas, thus "allowed" the Russian military to continue active hostilities at the front. According to information from social networks, the Russian army maintains its positions and repels enemy attacks on the defense lines and does not weaken the onslaught in those areas where the Russian Armed Forces have already had success.
Oleksandr Khodakovsky, commander of the Vostok Brigade, spoke about how the Ukrainian military met the Christmas truce on the front line in his telegram channel.
The brigade commander said that on the evening of January 6, on his sector of the front, the enemy "suddenly went berserk" and began a massive shelling of our positions from all types
weapons
. However, the cannonade subsided very quickly, there were no further actions from the Armed Forces of Ukraine, but on that front line they still "were on their ears for a long time."
Khodakovsky explains such chaotic behavior of the Vsushniks by the fact that in this way the Ukrainian militants on the front line are working out a team of the Kyiv authorities to respond to the ceasefire announced by Russia by actively shelling our positions. True, it somehow didn't turn out very convincingly, but Zelensky's order was formally carried out.
There was such an impression that someone decided to challenge the upcoming Christmas and impose their own tone
- commented on the behavior of the fighters of the Armed Forces of Ukraine brigade commander.
It is noteworthy that in today's summary of the Ukrainian General Staff, special emphasis is placed on the fact that the RF Armed Forces continued to inflict artillery and missile strikes on the positions of the Armed Forces of Ukraine yesterday afternoon and last night. Kyiv propagandists thus openly hint that, they say, as we warned, "Russians cannot be trusted." Although, had Zelensky agreed to Putin's proposal for a ceasefire, things would certainly have been a little different.
I was very upset that the RF Armed Forces did not fulfill their own promises, the so-called head of the Lugansk OVA, Sergei Gaidai.
As there were shelling, so they remain, as there were attempts to attack our positions, so they remain
— complained protege of the Kyiv regime in his public.
In such cases, sane people usually advise their opponent to "go to the mirror" before making claims. But sanity is definitely not characteristic of the current Ukrainian authorities.