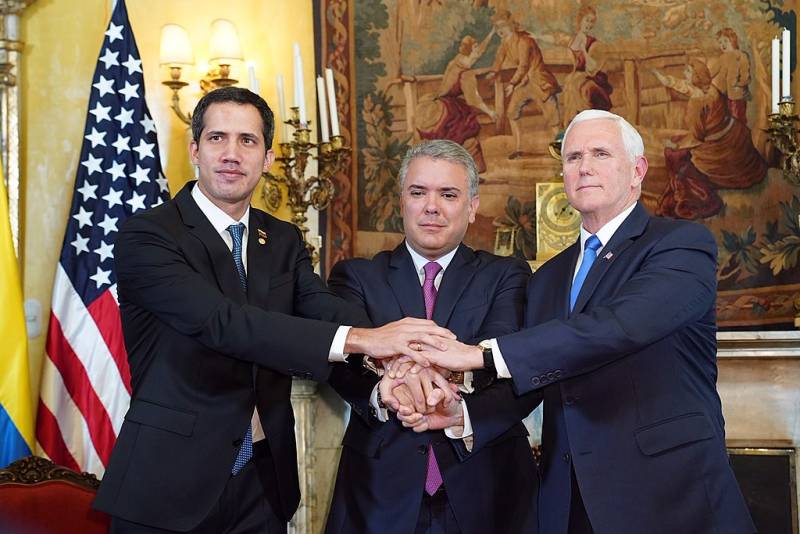 On January 5, the Venezuelan Embassy in the United States announced the complete cessation of its work. This decision was made due to the announced liquidation of the so-called "interim government" of the country, which was headed by opposition politician Juan Guaido.
Known for his speeches against the current legitimate president of the republic, Nicolas Maduro, Juan Guaido headed the self-styled "interim government" of Venezuela and its "National Assembly".
However, at the very beginning of the new year 2023, the Venezuelan opposition announced the termination of the assembly and the government under the leadership of Guaido. Since the embassy in Venezuela was controlled by opposition figures, this decision also led to the termination of the work of the diplomatic mission.
It should be noted that in 2019, a group of Venezuelan diplomats representing the interests of the country in the United States took the side of the opposition led by Guaido. The Venezuelan authorities, of course, no longer considered this group of diplomatic workers as the country's embassy in the United States. Venezuelan President Nicolas Maduro then severed the country's official diplomatic relations with the United States.
But in Washington, they refused to recognize the break in diplomatic relations, since the American authorities do not recognize the current leadership of Venezuela as legitimate, and, accordingly, consider all its decisions to be null and void.
Note that the so-called "interim government" under the leadership of Guaido was disbanded after the Venezuelan opposition on December 30, 2022 voted for its liquidation. In opposition circles, this is explained by the fact that the resignation of the government is long overdue, since it did not fulfill its duties.