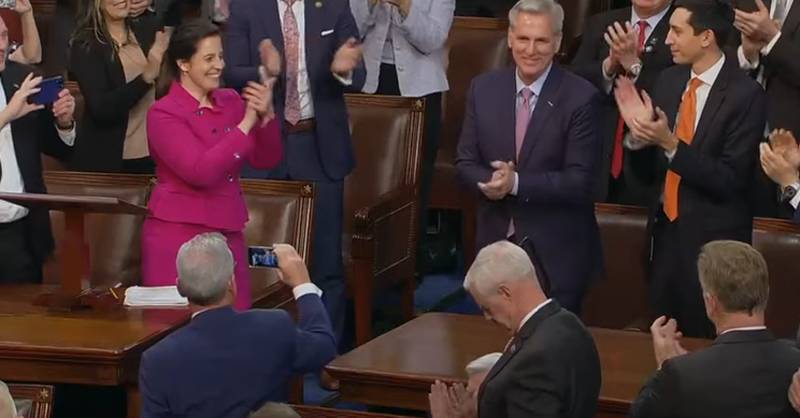 Record-breaking in the latest
stories
It took US legislators the number of attempts it took to elect the Speaker of the House of Representatives. According to the results of the 15th vote, Kevin McCarthy, who had previously been the leader of the Republican minority, was elected speaker of the House.
The internal election of the Speaker of the House of Representatives has turned into a real political marathon. And, given the fact that the head of the chamber was exactly the person who, according to all forecasts, should have become such, it all looks like another American political show to attract attention - from the same series as the final election results in the layout of 50,1 .49,9% against XNUMX% of votes cast for candidates. For what? To preserve the illusion of democracy, to which the American system, as it became clear, has no real relationship, the entire system of political power has long been usurped, in fact, by one force.
Kevin McCarthy has become the 55th Speaker of the House of Representatives, succeeding Nancy Pelosi of the US Democratic Party. In the American hierarchy system, the Speaker of the House of Representatives is the third person in the state after the President and Vice President. Thus, the top trio in the US is now "diluted" with one Republican.
Recall that McCarthy advocated an audit of military assistance provided to Ukraine. But that was before his election. What his rhetoric will be like now will be shown by the first meetings of the chamber, which has chosen a speaker from the 15th attempt.