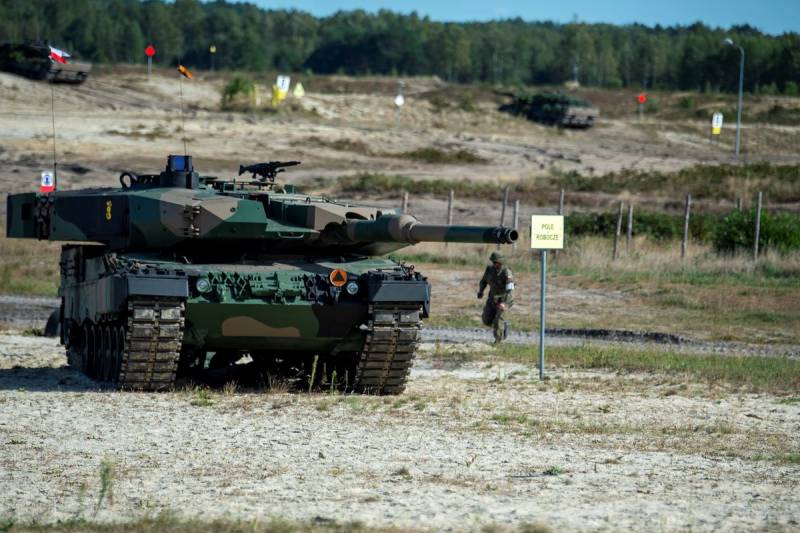 Warsaw can transfer to Kyiv its
Tanks
Leopard 2 made in Germany. Earlier, the Ukrainian authorities have repeatedly expressed their desire to equip their army with such equipment.
This was reported in the American newspaper Wall Street Journal, whose journalists refer to a high-ranking Polish diplomat.
His words are confirmed by an official from the Czech Republic, who is related to the supply of weapons to Kyiv.
They are really considering providing anything to help Ukraine.
- said the Czech official.
But the Poles can transfer German-made tanks to Ukraine only with the consent of the German authorities.
The director of the Polish Institute of International Relations Slawomir Debsky has no doubts that the Leopards will still be sent by Warsaw to Ukraine. According to him, it is only a matter of time. The expert believes that the timing of the delivery of Leopard tanks to Kyiv depends only on when the armored vehicles ordered by Warsaw in the United States and South Korea arrive in Poland.
The American press notes that Washington and its allies highly appreciate the potential of the weapons planned to be delivered to Ukraine. In their opinion, the equipment received by the Armed Forces of Ukraine will be able to provide it with an advantage over the Russian army.
At the moment, the Polish Army is armed with more than 240 Leopard 2 tanks, which are planned to be replaced with others. According to the calculations of journalists from the United States, if the Armed Forces of Ukraine receive them, they will be able to form two new tank brigades on their basis.