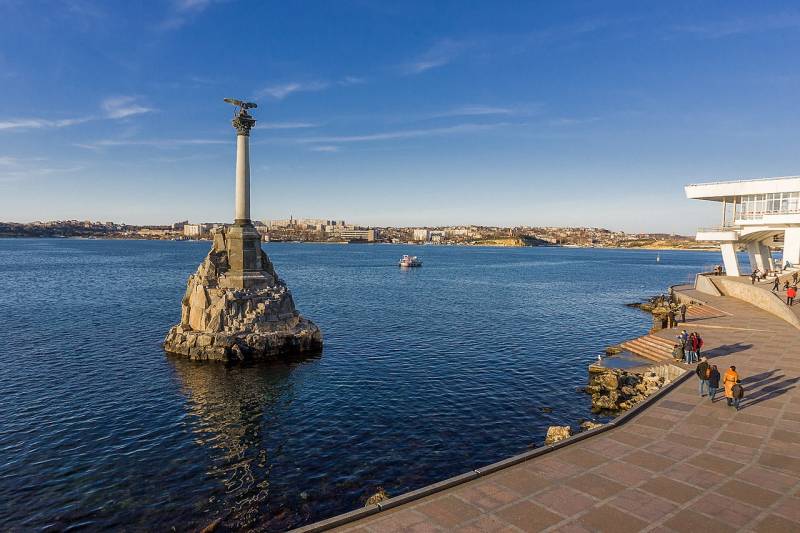 As the head of Sevastopol, Mikhail Razvozhaev, wrote on his Telegram channel, this night, Russian air defense forces shot down an unmanned aerial vehicle near the Sevastopol Bay.
According to the head of the Russian region, the drone was shot down at about three in the morning over the Northern Pier (an artificial barrier in the bay).
Thus, the enemy tried to attack the city even on Christmas night.
Sevastopol is of strategic importance, as the main naval base of the Black Sea
fleet
Russia. The city remained the main base of the Russian Black Sea Fleet during the years of its stay as part of Ukraine.
Therefore, Sevastopol is increasingly becoming the target of UAV drones. This is the second attempt to attack the city this year - on January 4, two enemy drones were shot down near the city.
Recall that the largest attack on Sevastopol was carried out on October 29 last year, when, according to some reports, up to 10 enemy drones participated in it.
On January 6-7, in connection with the Christian holiday - Orthodox Christmas, the Russian president instructed to introduce a ceasefire in the NVO zone. However, the Ukrainian side refused to support this initiative.
Even the holy holiday - Christmas - for these non-humans is no reason to stop their attempts to attack our hero city
- said the head of Sevastopol.