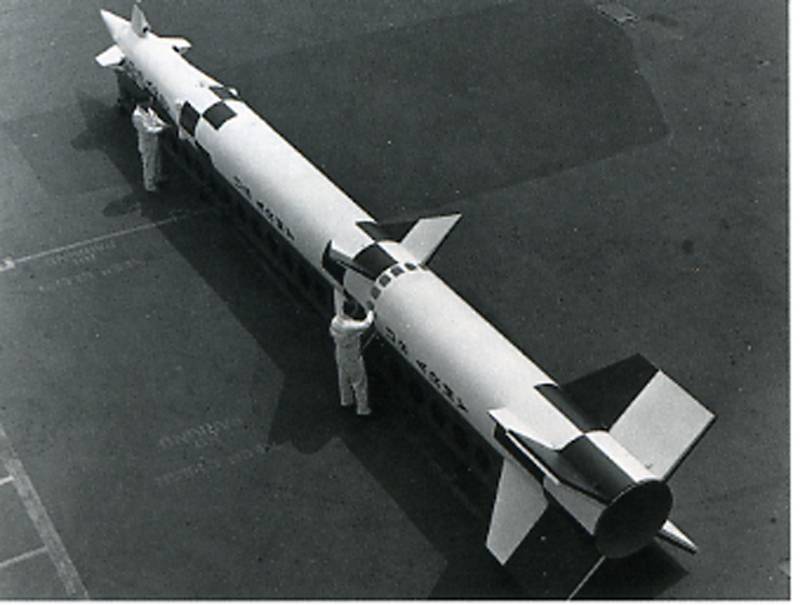 В
stories
There were times (mainly in the 1960s and 1970s) of anti-aircraft and anti-missile defense when the missile defense system was built on missiles with a nuclear warhead. There were several variants of such missiles in the American arsenal, including the MIM-14 Nike Hercules and the LIM-49A Nike Zeus. If the first was adopted by the US Army (it was in the late 1950s), then the second, rather, served as a prototype for further developments in this area.
One of the options for the development of Nike Zeus was the Spartan system (LIM-49A Spartan), a three-stage rocket equipped with a thermonuclear warhead. Such
weapon
was designed to shoot down ballistic missiles, and the process itself was not due to fragments from the explosion of the warhead, but through explosive and light-X-ray-temperature exposure. During tests of one of these complexes in the United States, a target simulating a ballistic missile was actually vaporized by the use of a nuclear-powered anti-missile.
However, in the 1970s, the era of anti-missiles with nuclear warheads (which, by the way, could shoot down satellites in relatively low orbits) ended. An appropriate agreement was signed prohibiting the development, production and use of this type of weapon.
The departure from such systems led to the acceleration of work on those anti-aircraft missile systems (anti-missile systems) that are known today. These are complexes with missiles equipped with high-explosive fragmentation warheads. Today, the main emphasis on hitting targets in the air is on the scattering of fragments of an anti-aircraft missile (anti-missile).
The signing of an agreement to ban anti-missiles with a nuclear warhead eventually led to the fact that the same Patriot appeared in the US arsenal, the supply of which to Ukraine is so much talked about today. The video of the Pravda Zhizn channel tells about the American Patriot air defense systems: