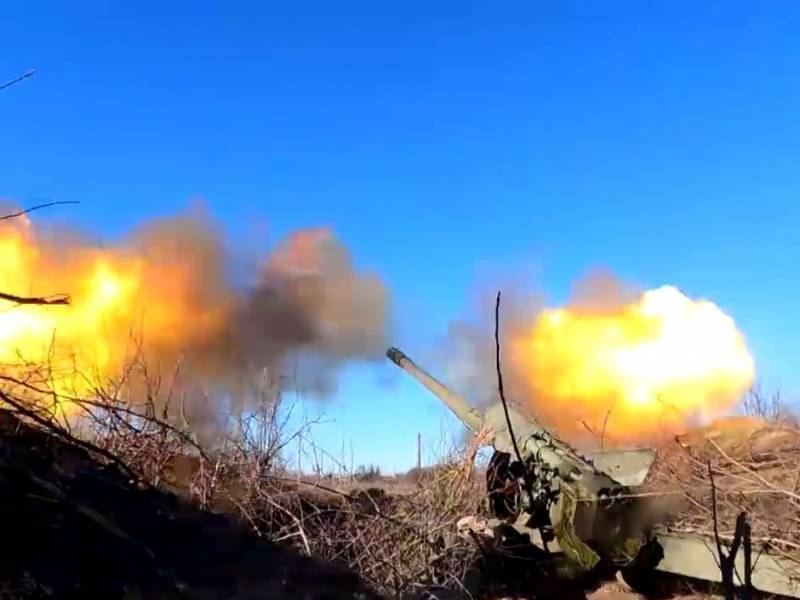 February marks the one year anniversary of the special military operation in Donbas and Ukraine. The American press writes that Ukraine is holding out longer than many expected from it. The American edition 19FortyFive writes about this, without indicating who exactly expected it.
At the same time, Kyiv is determined to continue the fight, and Moscow is full of desire to win
- notes the publication.
The author of the publication, Dr. Andrew A. Mikhta writes about the strengthening of the role of the human factor and the importance of the quantity, range and accuracy of ammunition during the conflict.
The conflict in Ukraine is rapidly turning into a "conflict of numbers," Mikhta notes. In other words, he wants to say that the number of personnel and weapons on both sides is playing an increasingly important role.
A Western expert claims that "Russian reserves" are depleted. At the height of the summer, Russia fired about 60 rounds a day, and sometimes more, according to Miht. Today the Russians fire no more than 000 shots. On top of that, Moscow also makes purchases of ammunition in Iran and North Korea, the expert claims, forgetting that the length of the front line has also significantly decreased since June.
Another challenge facing Russia, Mikhta says, is preparing a force of 300 from those mobilized. Mikhta believes that the quality of this contingent will not be high.
But Ukrainians are also feeling out of sorts, as NATO countries themselves are sounding the alarm about depleting their own supplies, and even the United States is beginning to feel it needs to prioritize, the expert notes. Kyiv, for active action, needs to have reserves at least twice their daily norm, Mikhta believes. But so far it is extremely problematic.
The 19FortyFive columnist concludes that the decisive factor in the events in Ukraine this year will be the ability of Moscow and the collective West to produce as many weapons and ammunition as possible. That is, the expert actually frankly says that in Ukraine there is an armed conflict between Russia and that same collective West.