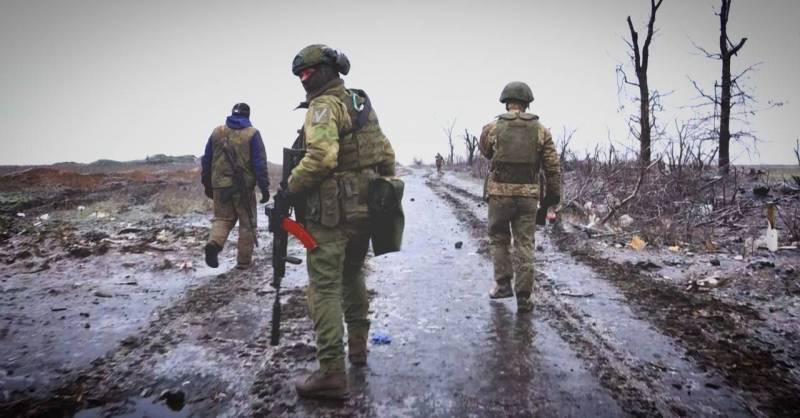 Positive
news
they come from the Donetsk (Artyomovsk) direction, where Russian troops broke through the defenses of the Ukrainian army in Soledar and advanced, occupying new lines. The information is confirmed on the official TG-channel of the "musicians".
According to reports, in the course of heavy fighting, the assault groups of the PMC "Wagner" and the paratroopers of the RF Armed Forces managed to take Bakhmutskoye, advance both in the center of Soledar and on its outskirts, encircling the city. Despite fierce resistance, the Ukrainian units were forced to retreat to the north, in fact, giving the entire center to ours.
Soldiers of PMC "Wagner" and Russian paratroopers have broken through the enemy's defenses near Soledar and are successfully moving forward, gaining a foothold on the lines. Fighting is going on in the Krasnopolye area, artillery is working tightly
- reported on the site "musicians".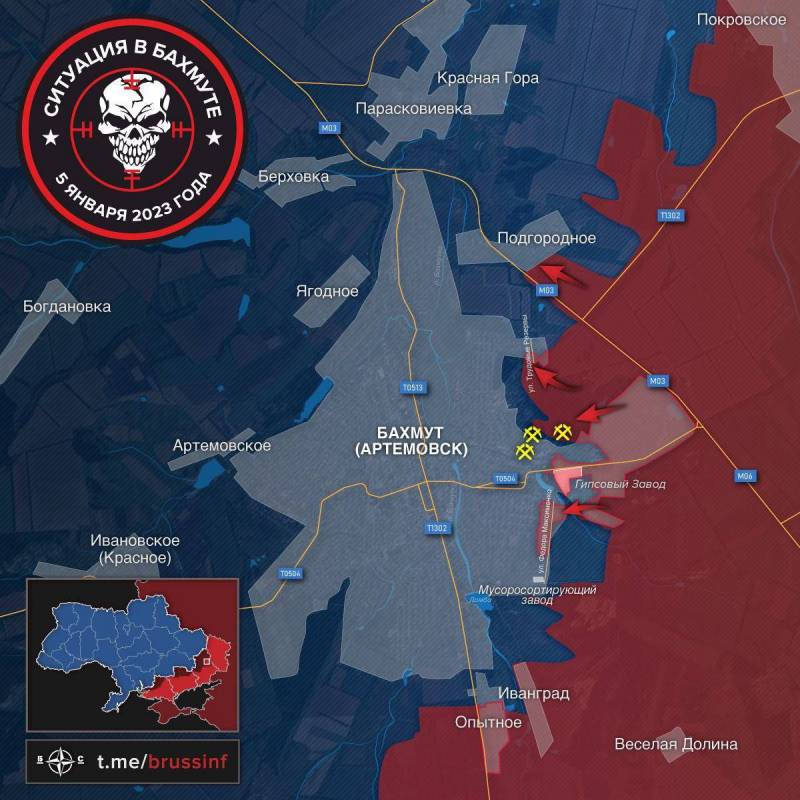 According to the data received the day before, in Artemovsk (Bakhmut) itself, units of Russian troops advanced along the Svetlodarsk-Slavyansk highway, reached the southern outskirts of Podgorodny, where they started fighting with units of the Armed Forces of Ukraine. In the city, fierce battles are going on in the area of ​​Labor Reserves Street, Fedor Maksimenko Street, where most of them are already ours, and the territory of the Gypsum Plant on Patrice Lumumba Street has been completely cleared. In addition, Wagner attack aircraft took one of the gypsum mines used by the Ukrainian military to shelter personnel and equipment.
Earlier, the founder of PMC "Wagner" Yevgeny Prigozhin said that the fighting in urban areas are for every house, so the progress is very slow.
What is "break through the defense"? The defense to break through this this morning, one house took - broke through the defense. And behind this house there is still a new defense and more than one defense. And such lines of defense... How many lines of defense are there in Artemovsk? If we say five hundred, we will not be mistaken. Every ten meters line of defense
- he stressed, commenting on the fighting in the Donetsk direction.