The article is posted on the rights of information cooperation.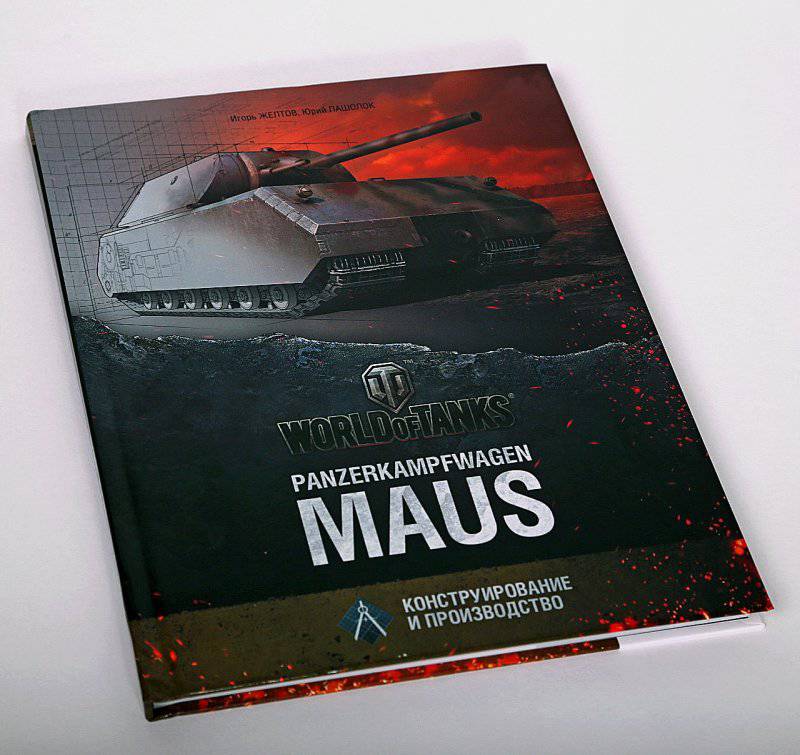 First German Heavy Edition Released tank Mouse
31 October 2012 - Wargaming Company, one of the world's largest developers and publishers of online games, announces the release of the book "Panzerkampfwagen Maus" - the first edition of the World of Tanks series
stories
the most iconic samples of armored vehicles of the mid XX century. The book has been published by Tactical Press with an edition of 10 500 copies.
The publication is dedicated to one of the most ambitious projects of the military industry of the Third Reich, an experienced super-heavy tank "Maus". The authors of the publication, well-known tank history experts Igor Zheltov and Yuri Pasholok, describe in detail the history of the development of the "supertank": from the first design sketches and the creation of two working prototypes to the post-war fate of the largest armored vehicle in the history of tank construction.
"Mouse" is not accidentally honored to be the first in a series of books "World of Tanks", - says Vyacheslav Makarov, producer for external projects Wargaming. - Before World of Tanks, only a few knew about the existence of the tank, and today it is one of the most popular and recognizable cars in the game. We are confident that the book will become a new comprehensive source of reliable information about the model for all lovers of military history. "
The book gives the first complete description of the design features of the "Mouse". When designing the model for German engineers, it was impossible to introduce a number of innovative solutions in terms of the running system, power supply, engine cooling and tower construction. "Panzerkampfwagen Maus" contains a huge number of unique photographs, diagrams and drawings that have long been classified in the repositories of foreign and Russian archives.
The presentation of the "Panzerkampfwagen Maus" will take place on November 3 at the Central Museum of the Armed Forces of the Russian Federation in Moscow.
About Wargaming
Wargaming is one of the world's largest publishers and developers in the free-to-play MMO market. The company was founded in 1998, and during that time managed to turn from a group of enthusiasts into an international corporation with more than 1200 employees and has released about 15 games.
Currently, Wargaming is working on a military series of MMO games dedicated to tank, air and sea battles of the mid-20th century. The company's flagship project, tank action World of Tanks, managed to win numerous awards from the leading gaming publications and become one of the most successful MMO projects. Air World of Warplanes is on the list of the most anticipated releases of the 2012 of the year. dedicated to warships, scheduled for 2013 year.
In June, 2012, Wargaming announced Wargaming.net service, which will become the center of a new gaming universe, uniting all MMO-projects of the company on www.wargaming.net.
More on
www.wargaming.com
Media Contacts
Maksim koltonyuk
PR and Marketing Manager
Email:
[email protected]
Ivan Zhivica
PR and Marketing Manager
Email:
[email protected]