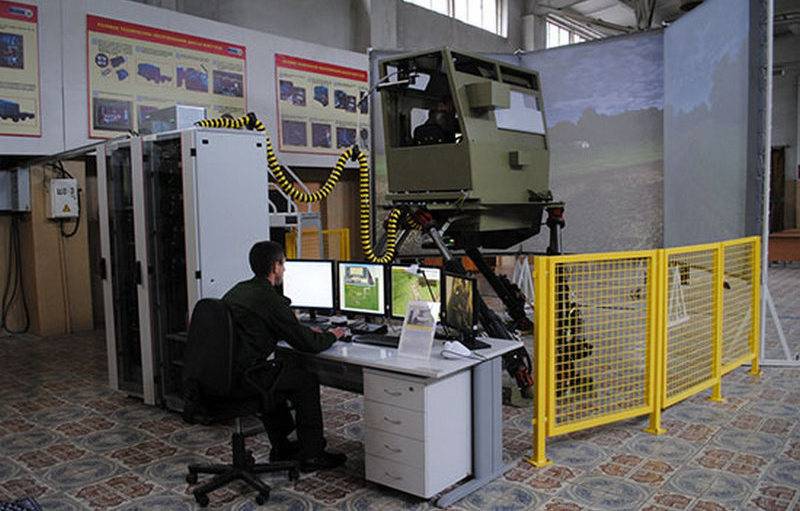 Specialists of the Strategic Missile Forces have completed the creation of a training simulator for the Yars mobile missile systems, the re-equipment of which should be completed this year. This was reported by the press service of the military department.
Modern educational and training complexes are increasingly being used in the Russian army to train specialists. Now the training of missilemen is carried out both on mobile complexes and on stationary, silo placement. In particular, special training simulators make it possible to prepare duty shifts for missile regiments taking up combat duty.
The latest training systems ensure not only the training of duty shifts of missile regiments for combat duty, but also other units, including security and reconnaissance, allowing training corps to practice solving complex tactical tasks
- said in a statement.
The new complex makes it possible to train drivers for the Yars mobile ground-based missile systems. The simulator is completely identical to a real combat vehicle, allowing you to simulate various situations, taking into account the terrain, various road surfaces and obstacles. It is possible to include the simulator in a single network for modeling movement in a column, etc. The supply of complexes to the Strategic Missile Forces has already begun, and by the end of the year all units, formations and units will be equipped with them.
Until the end of this year, the mobile units of the Strategic Missile Forces will be fully equipped with unique, unparalleled simulators for training drivers of autonomous launchers of the Yars missile system
- added to the Ministry of Defense.