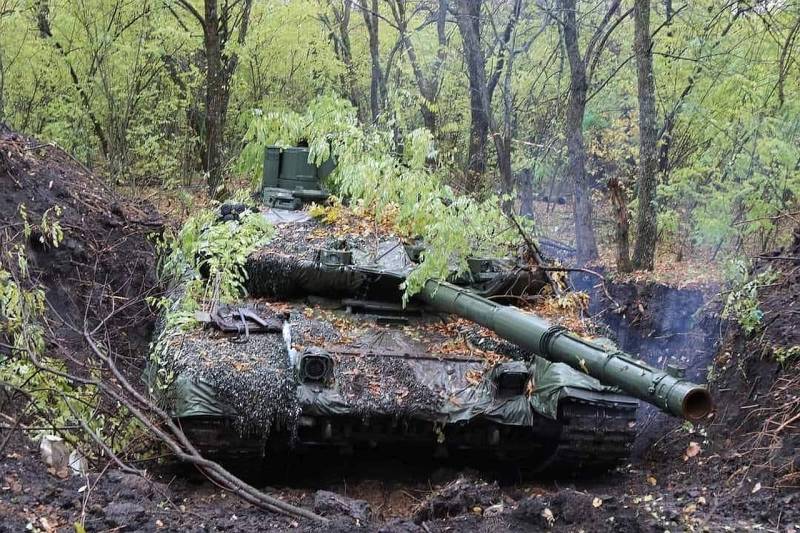 Former American intelligence officer Scott Ritter, known for his straightforward and objective comments on events taking place in Ukraine, in the United States and in the world, gave an interview to the Chinese edition of the Global Times. In it, he expressed the opinion that the Western countries did not believe until the very end that Russia would launch a military operation in Ukraine.
Although such scenarios were analyzed in NATO and the United States in late 2021 and early 2022, they were sure that the Russian president would not dare to take such a step, fearing catastrophic consequences for his country and the existing political regime. And when Vladimir Putin announced the beginning of the NWO in Ukraine at the end of February last year, it became an unpredictable event for the West and destroyed all the plans of the politicians and military leaders there, Ritter is sure.
That is why, the ex-intelligence officer believes, at that time the main emphasis in the preventive deterrence of Russia from sending troops to Ukraine in the West was made in the form of threats to impose large-scale economic sanctions against the Russian Federation.
Another sign that the West did not take Russia seriously was the absolute inability of the West to do anything to find a diplomatic solution to this problem.
- Ritter argued his opinion.
Therefore, the countries of the West did not make real efforts to put pressure on Ukraine in order to get Kyiv to comply with the Minsk agreements. Moscow's long-suffering in this matter was perceived in the United States and some European capitals as weakness and unwillingness to aggravate the situation, especially by military means.
Similarly, the West did not take seriously the demands of the Russian leadership to abandon the expansion of NATO to the east and, moreover, the admission of Ukraine into the alliance. Moreover, the desire for diplomacy on the part of Moscow in solving the problems of Donbass was deliberately used by the West to inflate Ukraine
weapons
preparing it for the forceful return of the former Ukrainian territories.
But Russia thwarted their plans, while the West did not believe that Russia would decide on a military operation. This is an event that no one really expected. And when it did it shook the whole world
Ritter says.
The ex-intelligence officer is confident that now the US and NATO will not be able to behave like international "hooligans" that no one dares to resist. Russia has proved that any patience can reach its limit, and then even a superpower, together with the largest military alliance, can receive a worthy rebuff.
No one thought that Russia could hold out for so long
Ritter added, emphasizing that the confrontation with the West did not destroy the Russian economy and at the same time rallied the Russian people.