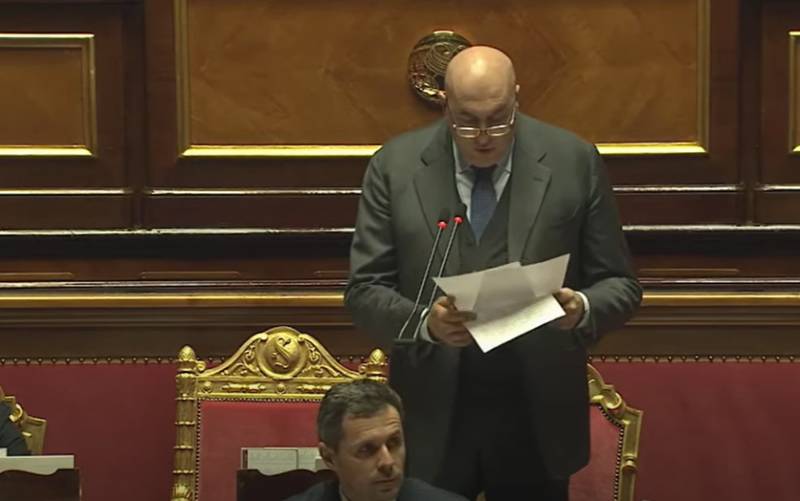 Today, Italian Defense Minister Guido Crosetto announced that his country does not produce or supply anti-tank mines to Ukraine, noting that all accusations against the Italian leadership are false and unfounded.
Italy is not engaged in the production of anti-personnel mines and does not supply them to any country in the world, including Ukraine
- he said.
It should be noted that earlier the official representative of the Russian Foreign Ministry, Maria Zakharova, made a statement regarding the fact that Russia cannot consider Italy as a guarantor of a possible peace process around Ukraine. According to her, the biased position of Rome, directed against Moscow, is to blame. She also accused the Italian authorities of including anti-personnel mines among the extensive list of weapons and military equipment supplied to Kyiv. On several occasions, Italian-made anti-personnel mines found their way into footage filmed by the Ukrainian military itself.
Recall that in March last year, the Italian parliament approved a resolution on financial and military assistance to Ukraine. During all this time, 5 interdepartmental decrees were formed with a list of supplied weapons. All documents, however, are under the stamp of secrecy.
Note that the Russian leadership has already sent a note to NATO countries in view of the supply of weapons to Ukraine. As Russian Foreign Minister Sergey Lavrov emphasized earlier, any weapons received by Kyiv will be considered a legitimate target for the Russian Armed Forces, along with those who serve it. Presidential press secretary Dmitry Peskov also pointed to the problem of inflating Ukraine
weapons
from the West, which, according to him, does not contribute to the peaceful settlement of the crisis.