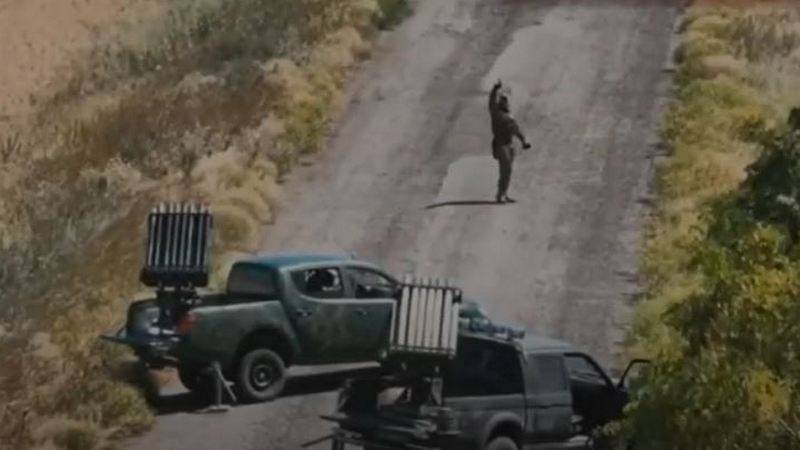 The photo is illustrative
A new package of military aid arrived in Ukraine, this time the Germans were generous. The supply of weapons is reported on the official website of the Bundeswehr.
This time, Kyiv received from Berlin some missile systems mounted on pickup trucks, drones and tracked infantry vehicles, which were not disclosed. Since they are designated as remotely controlled in the list, it is possible that we are talking about robotic platforms. When the delivery was made, it is also not reported, the entry on the website of the German Ministry of Defense appeared on January 4, 2023.
So, the updated list sent to Ukraine includes: 20 70-mm missile systems on pickup trucks; 2 armored recovery vehicles; one tractor-transporter
tanks
M1070 Oshkos; 7 tracked and remote-controlled infantry vehicles; 63 pickups; 17 trucks 8x8; 8 reconnaissance drones; 30 drone detection systems; 27 anti-drone sensors and jammers.
Kyiv also received 7 vehicles for border guards, 12 large-capacity trailers, generators and mobile heating systems, one ambulance and 36400 woolen blankets.
Earlier, Berlin confirmed the refusal to supply Leopard tanks to Ukraine, saying that the Germans would not make a decision on this on their own. According to Michael Muller, an expert on foreign policy of the Social Democratic Party of Germany, the United States and France also have modern tanks, but they are in no hurry to transfer them to Kyiv, therefore Germany will not.
Such weapons can only be supplied in coordination with our NATO partners (...) Germany wants to unconditionally continue to avoid the fact that the alliance becomes a party to the war
- he added.