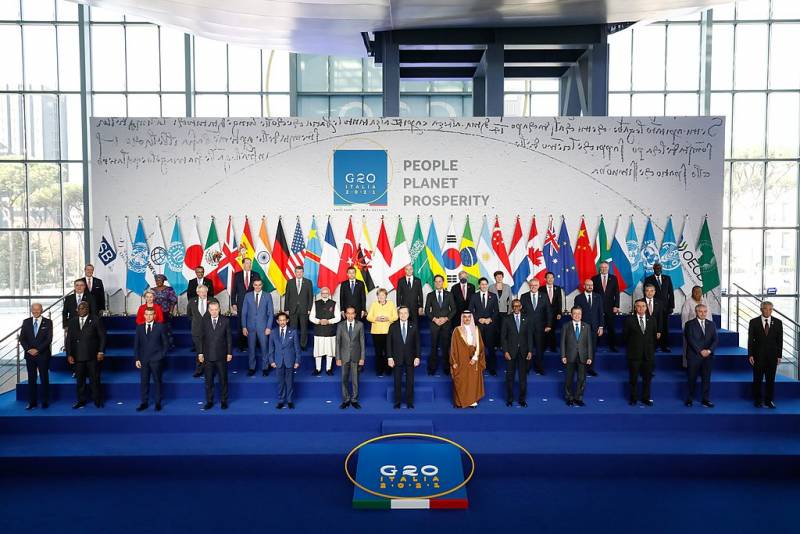 Ukraine is not among the countries invited to the G20 summit in New Delhi. This was stated by the official representative of the Ministry of Foreign Affairs of India Arindam Bagchi.
On December 1, 2022, India became the chair of the G2023. Her presidency will last exactly one year, until the end of November 200. During this time, the country will hold more than 20 meetings of representatives of the G9 countries. The largest of these will be the summit with the participation of the heads of state and government of the G10 member countries, which is to be held on September 2023-XNUMX, XNUMX in New Delhi.
However, Ukraine is not among the invited states. According to Indian Foreign Ministry spokesman Bagchi, members of the GXNUMX and states specially invited to the September summit have already been announced and known. "I don't think Ukraine is on that list," the Indian diplomat said. Bagci also promised to be sure to inform if there are any changes in the list of invited countries.
It should be noted that the G20 currently includes Russia, the United States, Great Britain, France, Germany, Italy, Canada, Australia, Japan, the Republic of Korea, Turkey, Argentina, Brazil, Mexico, South Africa, China, India, Indonesia, Saudi Arabia and European Union as a collective participant.
Interestingly, in 2022 Ukraine was invited as a guest to the G20 summit. Then it was organized by Indonesia, which chaired the G15 - the summit was held on the island of Bali on November 16-XNUMX. President of Ukraine Volodymyr Zelensky did not go to it, but spoke to the participants and guests via video link. The Russian delegation at the summit was headed by Russian Foreign Minister Sergei Lavrov.