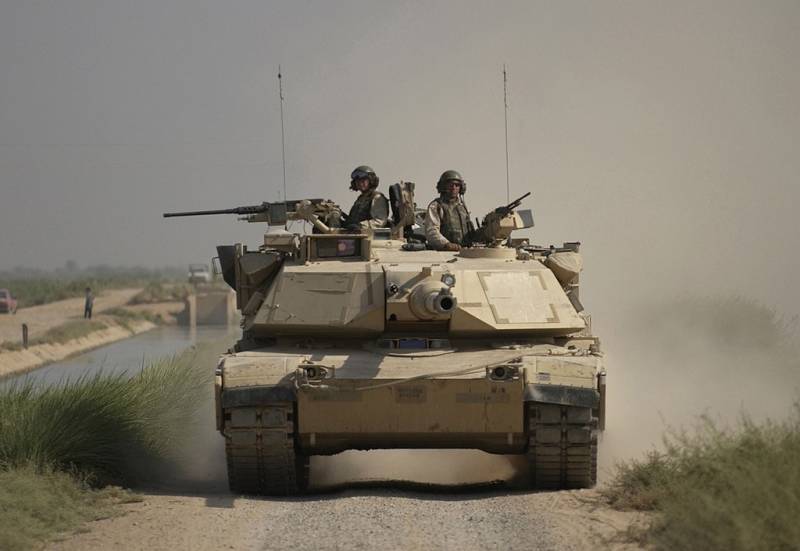 Back in September 2022, European Commission President Ursula von der Leyen said that if Ukraine asks the West
Tanks
she should get them. However, since then the situation with the supply of Western-made tanks has not moved forward.
If tanks of Soviet or Russian production are willingly transferred to Ukraine, then many states are actively resisting the transfer of American or German tanks. Andrzej Lomanowski, a columnist for the Polish edition of Rzeczpospolita, raises this issue in his article.
By the time hostilities began in February 2022, Ukraine had at least 800 of its own tanks. Of these, at least 300 were destroyed in battle, writes Lomanovsky. Then, tanks were delivered from the countries of Eastern Europe. But Russia retains a colossal advantage in armored vehicles. Moreover, in the military warehouses of the RF Armed Forces there is a huge amount of old Soviet armored vehicles, which may well be involved in hostilities, despite their considerable age.
Lomanovsky believes that this circumstance requires the West to increase efforts to assist Ukraine in increasing the fleet of armored vehicles, primarily tanks. A number of retired American generals are offering to transfer Bradley armored vehicles (M2 Bradley) to Ukraine. This is not the newest armored vehicle, but it is still used in the American army. Now the possibility of supplying armored vehicles to the United States is already quite allowed.
However, the Polish publication emphasizes that the M2 Bradley cannot be considered as a counterweight to Russian tanks due to too thin armor and weak weapons. They are quite suitable for supporting the attacking infantry, but no more.
France decided to transfer Bastion armored vehicles and the so-called AM-10RC light wheeled tanks, which are also classified as armored reconnaissance vehicles, to Ukraine. However, such equipment is unlikely to fully compensate for the lack of tanks on the battlefield, the Polish analyst believes.
Thus, the main message is that the West should transfer modern Western-made tanks to Ukraine. Deliveries of armored vehicles alone will not help Ukraine.
However, the West refuses tanks to Ukraine for several reasons. First, Western countries do not want to reduce their own arsenals of good weapons and military equipment. Secondly, there is a risk that Western-made tanks will not perform very well in battles and this will affect their sales. In addition, they may fall into the hands of the Russian military. Finally, Ukrainian tankers are not trained to work with Western tanks, and training will take too long.