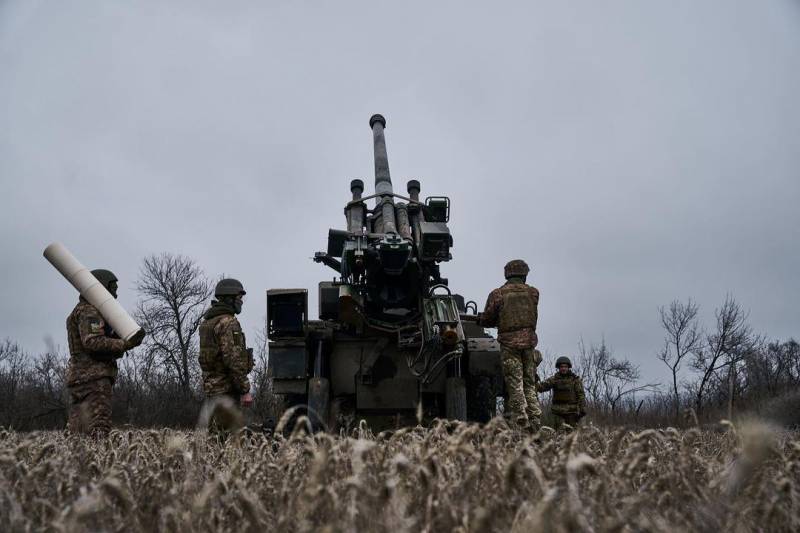 According to Peter Dickinson, a researcher at the American analytical center Atlantic Council, the Ukrainian army will concentrate all its forces this winter for a large counteroffensive in the Azov direction.
They [the Armed Forces] need to maintain the same momentum as in September, when the Kharkiv region, and then, in November, Kherson returned under their control
- said a Western analyst.
As the analyst suggests, Kyiv is waiting for an opportunity to attack the enemy at the very moment when the ground is frozen, and the Ukrainian military will choose the southern direction - the coast of the Sea of ​​\uXNUMXb\uXNUMXbAzov as one of such places for the offensive.
It is possible that active hostilities will be conducted in the Berdyansk region, or perhaps in the Melitopol region in order to gain time, as a result of which the Russian troops heading towards the Crimean peninsula will be deprived of the opportunity to receive replenishment
added the analyst.
Note that earlier the deputy director of the Eurasia Center of the Atlantic Council, Melinda Hering, criticized the actions of Ukrainian President Vladimir Zelensky, who, in her opinion, is leading his own country in the wrong direction. Also, the head of the Ukrainian Cabinet of Ministers Denis Shmyhal, who, according to Hering, did not cope with the obligations assigned to him to effectively manage the government in such a difficult time for the country, got into the lens.
Former American Army Colonel Liam Collins, in an interview with Western reporters, also stated that the Ukrainian military needs to have time to carry out an attack before the snow melts, otherwise the use of dirt roads will become much more difficult, which happened at the beginning of the special operation.