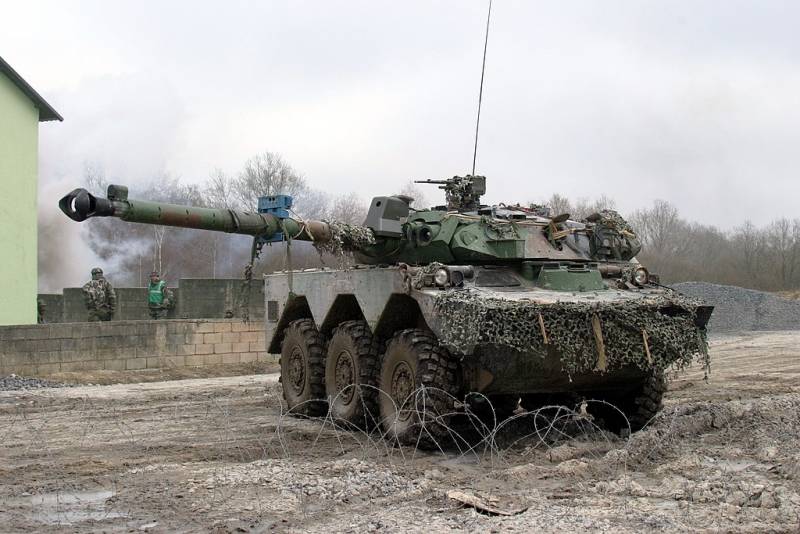 France is going to supply Ukraine with AMX-10RC heavy armored vehicles, which are also called light wheeled
tanks
. It is reported by AFP, citing a source in the administration of the French President.
The decision to transfer light wheeled tanks to Ukraine was announced by French President Emmanuel Macron in a recent telephone conversation with Ukrainian President Volodymyr Zelensky. As reported in the Elysee Palace, Paris agrees to increase military assistance to Ukraine by transferring light tanks AMX-10 RC to the Armed Forces of Ukraine.
Recall that the AMX-10RC is a light wheeled tank or heavy armored car of French production. It was developed by Satory Military Vehicles on the special order of the French army as an armored reconnaissance vehicle, capable of also engaging in combat with enemy armored vehicles.
Armored vehicles of this type were produced from 1976 to 1994. Currently, the AMX-10RC is still in service with the French army. Also, these armored vehicles are in service with the armies of Saudi Arabia, Morocco, Qatar, Indonesia, the United Arab Emirates, Singapore and Cameroon. Now Ukraine can also be included in this list.
It should be noted that since the beginning of the special military operation, France has been providing great military assistance to Ukraine. So, Ukraine was supplied with self-propelled artillery mounts, anti-aircraft guns, howitzers, a large amount of ammunition and equipment. There are examples of the participation of French mercenaries in hostilities as part of the armed forces of Ukraine.