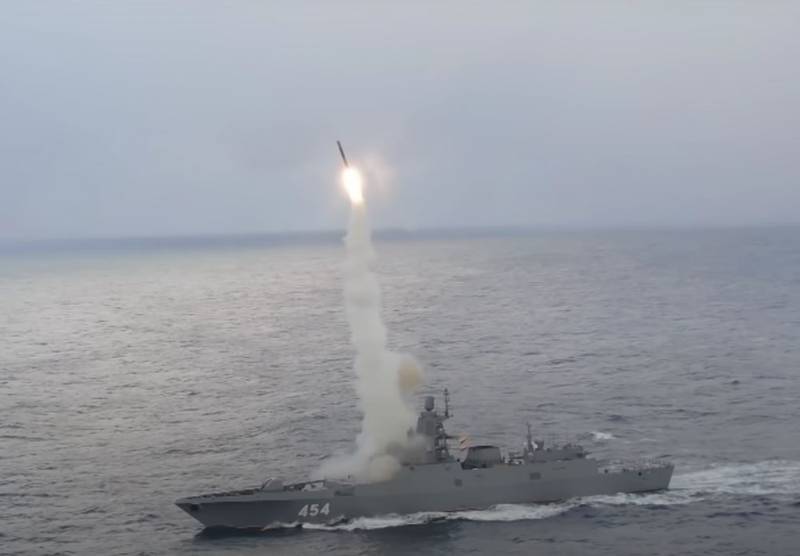 Armament of naval ships
fleet
Russia's Zircon hypersonic missiles will lead to a breakthrough in the event of a conflict of the naval defense of the North Atlantic Alliance. The British edition of Express writes about this, analyzing the topic of modernizing the Russian armed forces, which is unpleasant for the West.
As you know, Zircon hypersonic missiles are capable of hitting targets at a distance of thousands of kilometers. That is, countries such as Great Britain, located quite far from Russia, are defenseless before them.
Mark Almond, director of the Institute for Crisis Studies, believes that such developments by Russia have allowed Moscow to prevent the West's possible plans for more active intervention in the conflict in Ukraine. Precisely fearing a powerful Russian
weapons
The West today acts only indirectly in Ukraine, not wanting to cross certain lines, the intersection of which could lead to a direct confrontation between NATO and the Russian Federation.
We also recall that today Russian President Vladimir Putin ordered the dispatch of the frigate Admiral Gorshkov to military service. This ship of the Russian Navy is armed with Zircon hypersonic missiles and Caliber cruise missiles. It will set sail across the Atlantic and Indian Oceans and the Mediterranean, just as the Ukrainian conflict continues to escalate.
Earlier, representatives of the US Department of Defense acknowledged the existing backlog of the country in terms of hypersonic weapons from Russia and China. This circumstance also keeps Washington from ill-considered actions.