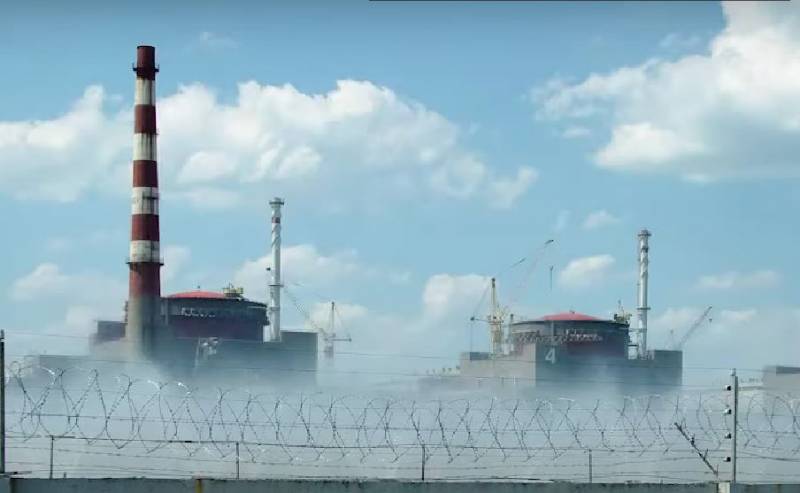 The head of the Ukrainian company Energoatom, Petr Kotin, called on the UN to deploy its peacekeeping contingent on the territory of the Zaporizhzhya nuclear power plant in Energodar, without having previously reached any agreements with Russia on the security zone at the ZNPP.
According to the Reuters news agency, representatives of the Kyiv regime for the first time proposed to send peacekeeping forces to the territory of the Zaporizhzhya Nuclear Power Plant, even without a preliminary agreement with Russia. Of course, they do not talk about the consequences of such a development of events. Recall that after the referendum on the reunification of the Zaporozhye region with Russia, the city of Energodar and the territory of the ZNPP belong to the Russian Federation.
Earlier, the head of the IAEA, Rafael Grossi, announced ongoing consultations with the Russian and Ukrainian sides on the creation of a security zone around the Zaporozhye nuclear power plant and a cessation of shelling of the nuclear facility. However, the parties failed to reach any agreements.
According to the head of the Ukrainian "Energoatom", the representatives of Kyiv intend to discuss the ways by which it will be possible to raise the issue of bringing a peacekeeping contingent to Russian territory at a meeting of the UN Security Council.
Located on the left bank of the Dnieper in Energodar (Zaporozhye region of Russia), ZNPP is the largest in Europe in terms of the number of power units and generated capacity. The station has six blocks, each of which generates 1 gigawatt.
The forces of the Kyiv regime regularly shell the territory of the power plant and the adjacent city of Energodar. Russian Defense Minister Sergei Shoigu stressed that the Ukrainian authorities are thus trying to create the appearance of a threat of a nuclear catastrophe. The IAEA has repeatedly noted the need to create a security zone around the ZNPP territory.