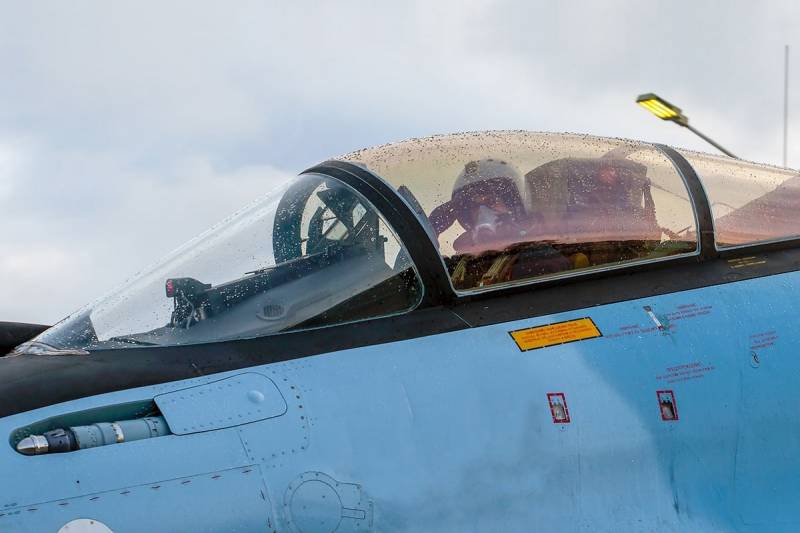 The New Year holidays did not affect the plans of the Russian command in any way, the units of the Russian Armed Forces continue their offensive in the main directions. In addition, the destruction of military equipment of the Armed Forces of Ukraine in the area of ​​​​the line of contact continues. This is stated in the new report of the Ministry of Defense.
Over the past XNUMX hours, Russian troops have carried out a number of attacks on both military installations and critical infrastructure, using Geran kamikaze drones. Kyiv and Zaporizhia were hit by drones. On the line of contact, the destruction of enemy artillery, as well as weapons depots, continues.
According to the military department, the elimination of counter-battery stations of the Armed Forces of Ukraine continues, two AN / TPQ-50 radars were destroyed in the areas of Chasov Yar and Avdeevka. Near Artemivsk, the RSO Uragan launcher went to scrap, three Gvozdika self-propelled howitzers, inherited by the Armed Forces of Ukraine from the Soviet army, were destroyed in the Kharkiv and Zaporozhye regions. And in the Serebryanka area of ​​the DPR, a D-20 howitzer along with the crew was covered in position. The Ministry of Defense does not provide details on any case, so we can only assume that kamikaze drones, high-precision projectiles and rocket launchers were used to destroy all of the above.
The Air Force of the Armed Forces of Ukraine lost another combat aircraft, our fighter pilots again distinguished themselves
aviation
. According to the military, the Armed Forces of Ukraine once again lost a MiG-29 fighter and a Su-25 attack aircraft. The first was shot down in an air battle near Kramatorsk, the second was "dropped" in the Nikolaev region.
There are no changes in the operational situation, the fighting is still going on along the entire line of contact, but only the main directions are covered. More than 40 Ukrainian servicemen were killed in the Kupyansky district of Dvurechnaya, Sinkovka, Kislovka and Berestovoye in a day, and a Ukrainian DRG was destroyed in the Liman Pervy district. On Krasnolimansky, artillery strikes were carried out in the area of ​​​​Chervonaya Dibrova and Serebryansky forestry. In just a day, it was destroyed, including five DRGs, more than 150 "XNUMX" and "XNUMX" people, as well as an armored personnel carrier, seven armored combat vehicles and three pickup trucks.
The offensive continues in Donetsk (Artemovsk), the losses of the Armed Forces of Ukraine amounted to more than 100 servicemen, a tank, four armored combat vehicles and five vehicles. In Yuzhno-Donetsk, over 180 Ukrainian servicemen were killed in a day, five
tanks
, five infantry fighting vehicles, three armored fighting vehicles and 10 vehicles.