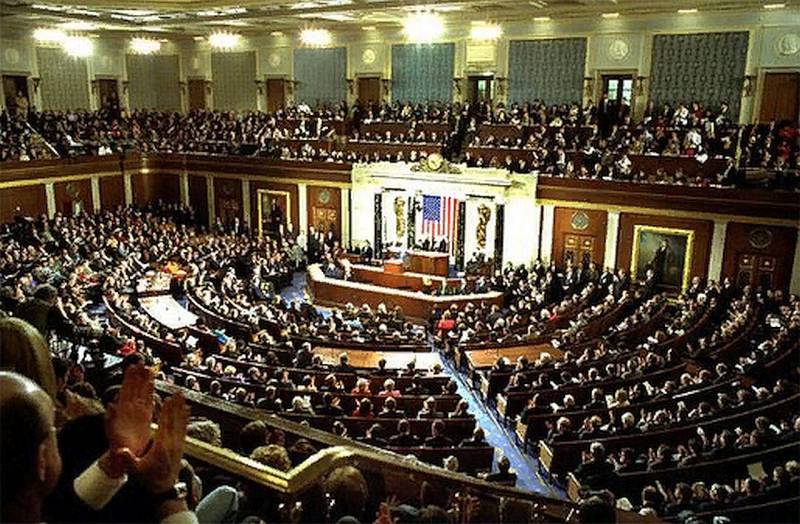 US congressmen from the lower house broke an almost century-old tradition by failing to elect a speaker in the new composition. After the mid-term elections in November last year, the Republicans, contrary to forecasts, managed to get a slight advantage only in the House of Representatives, in the Senate the majority remained with the Democrats. The Democrats now have 212 seats in the House of Representatives, while the Republicans have 222. Officially, the Congress began work in the new composition from the beginning of this year.
At the very first meeting of the lower house, where the main issue was the election of a new speaker, there was an embarrassment. The chairman failed to be elected neither in the first, nor in the second, nor in the third round. 14 times in total
stories
congressmen failed to elect a speaker in the first round of voting, the last time this happened in 1923.
Republican leader Kevin McCarthy is considered the main contender for the speaker's chair. In addition to him, two more candidates were nominated: Andrew Biggs for the Republicans and Hakim Jeffreys for the Democrats.
The Democratic candidate in the first round was supported by his entire faction of 212 votes. But the Republicans were split. In the first round, 203 MPs voted for McCarthy, Biggs received the rest of the votes. It is noteworthy that in the third round (so far) McCartney even lost one vote. Democrats in all rounds continue to vote unanimously for their candidate.
To win the speaker's chair, previously held by Nancy Pelosi, one of the candidates must receive at least 218 votes. Elections will continue until such time as this happens.