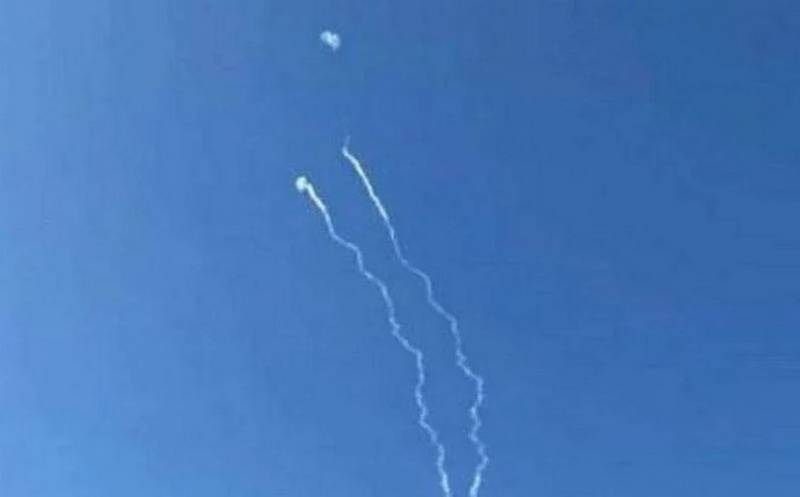 The Kyiv regime continues to make attempts to strike at the Crimea, directing drones into the territory of the peninsula. Another Ukrainian drones were shot down near Sevastopol. This was announced by the governor of the city Mikhail Razvozzhaev.
Ukrainian military formations tried to inflict another strike on the Belbek airfield, where Russian fighters and front-line bombers are deployed, taking part in a special military operation in Ukraine. An attempt by the Armed Forces of Ukraine to attack the airfield with two UAVs from the sea ended in the destruction of both UAVs. They did not reach the airfield, all the services of the Russian military base are operating normally.
In the morning, air defense systems shot down two UAVs over the sea in the Belbek area. All services are running normally
Razvozhaev wrote in his TG channel.
It is worth noting that this is not the first attack on the airfield since the beginning of 2023, earlier Russian Internet resources reported on the attack of Ukrainian UAVs on Sevastopol on January 2. Before the new year, the Armed Forces of Ukraine also made an attempt to damage the Russian military base. At the moment, Russian air defense is coping with Ukrainian attacks, but it is not necessary to say that everything will be limited to two or three drones. Recently, information appeared on Ukrainian resources that the Armed Forces of Ukraine began to receive into service a certain analogue of the Russian Geran drones with a large radius of destruction and a warhead of 75 kg.
Whether this is true or not, we will not argue, but the Russian air defense, deployed both in the Crimea and on the territory of the border regions, must be in full combat readiness. What just one drone can do was shown by recent events, when the Ukrainian army, with the help of just two UAVs, attacked the airfields of a strategic
aviation
near Ryazan and in Engels.