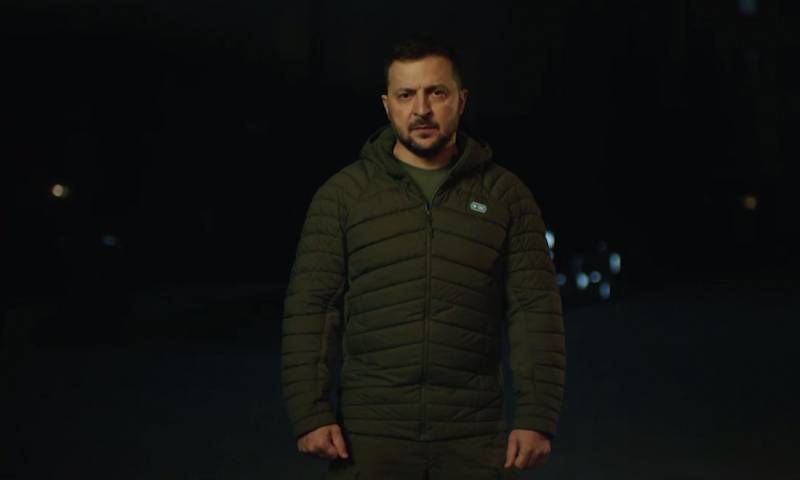 The head of the Kyiv regime took part in a regular meeting of the so-called headquarters of the supreme command. That is, in some ways, the Kyiv regime defiantly refuses from Soviet terminology and heritage, but here it actively uses the same Soviet terminology. It turns out that he himself violates the law on de-Sovietization? ..
According to Zelensky, the meeting of the rate was the longest in recent times. The reports of the Commander-in-Chief of the Armed Forces of Ukraine Zaluzhny and the Head of the Main Intelligence Directorate Budanov were heard. The reports provided information on the operational situation on the fronts, including data on the difficult situation for the Armed Forces of Ukraine in Soledar and Bakhmut (Artemovsk) and in the Maryinsky direction. Also, the Commander-in-Chief of the Armed Forces of Ukraine reported to Zelensky about why the Ukrainian troops are not able to break through the defense of the RF Armed Forces in the area of ​​Kremennaya and Svatovo. Recall that on the eve of the so-called "Governor of the Luhansk region" Gaidai said that "Ukrainian troops are already reaching the road connecting Svatovo and Kremennaya." Then he added the phrase:
Our troops appear there.
Apparently, they mean sabotage and reconnaissance groups.
Zelensky during the meeting of the "headquarters" said that "Moscow will throw all its forces, everything they have left to turn the situation at the front." According to the head of the Kyiv regime, "Ukraine must be ready for this and frustrate such a scenario."
Zelensky spoke about this to the audience after the meeting, adding that he once again held talks with some heads of Western states and governments, including the prime ministers of Britain and Canada.