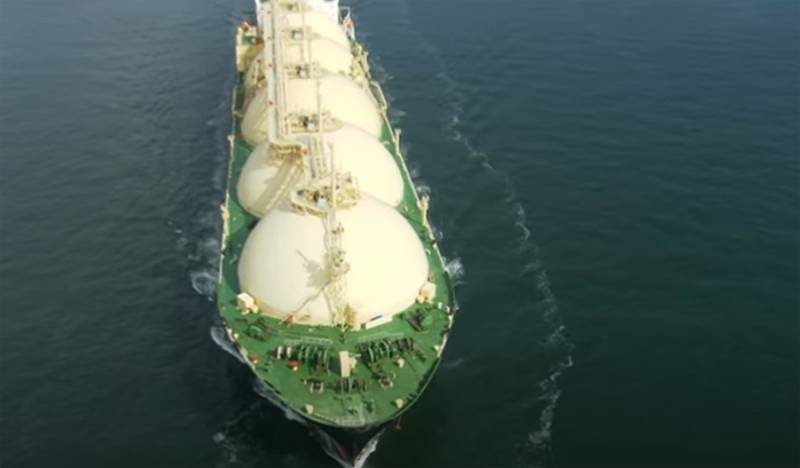 It became known about the arrival in Germany of the first tanker with liquefied natural gas from the United States. The information is confirmed by the energy company RWE. Thus, for the United States, everything is going according to plan: total control over Europe becomes not only military, political, but also energy.
The vessel with American LNG arrived at the port of Wilhelmshaven, in the north of the country. This batch is the first of those to be delivered from the United States to Germany on the basis of a contract. The total volume of these deliveries, provided for by the contract, will amount to 2,25 million tons of LNG during the year.
LNG regasification will be carried out at the floating terminal. It was put into operation at the end of December in the same Wilhelmshaven. At that time, almost the entire top leadership of Germany, including Chancellor Olaf Scholz and Energy Minister Robert Habek, attended the ceremony of launching the terminal into operation.
The arrival at the terminal of the first tanker with American LNG, the German authorities called "a big event in the field of energy independence from Russia." At the same time, no one said a word about the degree of dependence of modern Germany on the United States. The same Scholz did everything to make the degree of this dependence for Berlin truly total.