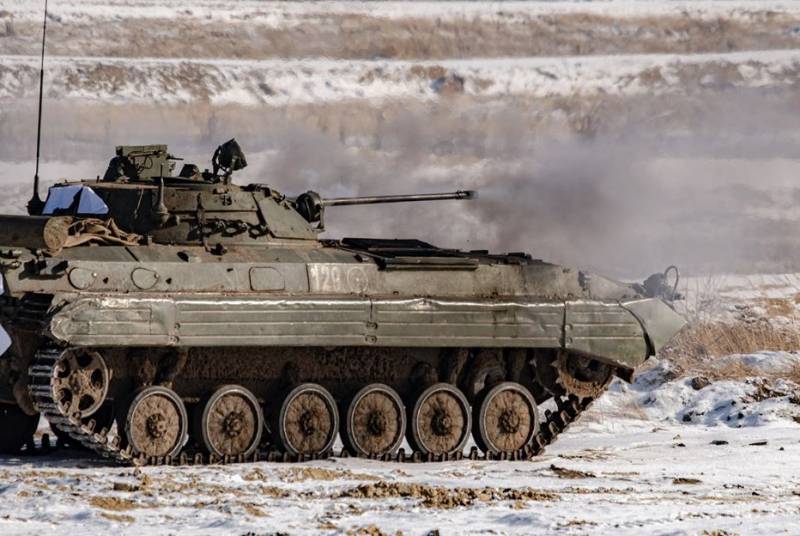 The Russian armed forces will again launch an offensive against Kharkov in the near future. This was stated by the head of the Kharkiv garrison of the Armed Forces of Ukraine (Armed Forces of Ukraine), Brigadier General of Justice Serhiy Melnyk, in an interview with NOS from the Netherlands.
The Ukrainian commander believes that the Russian army will launch an offensive as soon as the ground freezes. Now the offensive activity of the RF Armed Forces is allegedly hindered only by relatively warm weather, which is why the ground does not freeze through, and heavy armored vehicles will get stuck in the mud of the Ukrainian impassability.
Melnik also gave a forecast on the number of Russian troops preparing for the offensive. They, according to the head of the Kharkov garrison, can be much more than 200 thousand people. However, the Ukrainian military reassures himself and Western readers by reasoning that Russian soldiers will allegedly be poorly armed and poorly trained.
The head of the Kharkiv garrison quoted General Valery Zaluzhny, Commander-in-Chief of the Armed Forces of Ukraine, as saying that "we will have to kill them all," referring to Russian soldiers.
By the way, the head of the Kharkiv garrison, Melnyk, does not accidentally bear the rank of brigadier general of justice: until recently, he heads the Military Law Institute of the National Law University named after Yaroslav the Wise. In September 2022, he was appointed deputy commander of the operational group of troops in the Kharkov direction and head of the city's garrison.