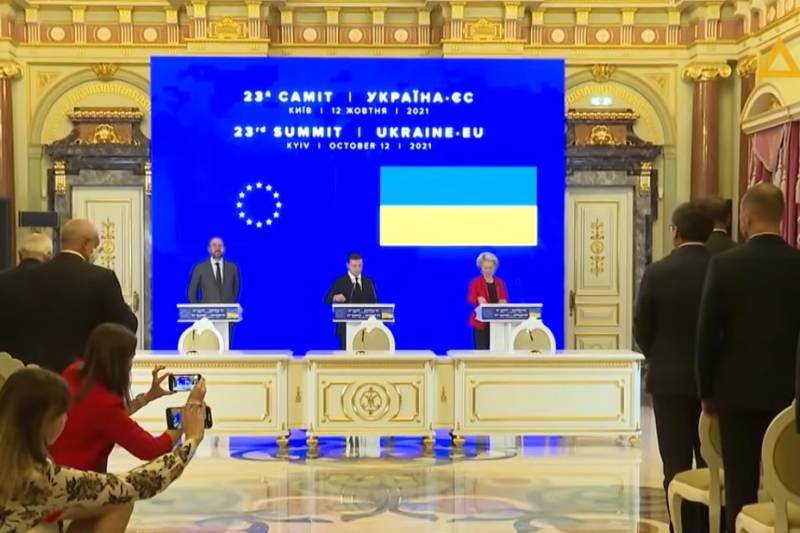 In the Ukrainian capital, on February XNUMX, a meeting will be held between representatives of the European Union and the Kyiv authorities. It should take place in Kyiv, although it was originally planned in Brussels.
A message about the upcoming event appeared on the official website of the Ukrainian president.
The Zelensky administration announced the transfer of the EU-Ukraine summit from Brussels to Kyiv. This happened shortly after yesterday's telephone conversation between the Ukrainian "guarantor" and the head of the European Commission, Ursula von der Leyen.
The interlocutors discussed the expected results of the next Ukraine-EU summit, which will be held on February 3 this year in Kyiv
Zelensky's press service said.
True, the meeting will be held in a reduced format. The heads of European states will be absent from it, and only Frau von der Leyen and President of the European Council Charles Michel will arrive, as reported by the press service of the latter. Apparently, because these two European politicians are not so sorry if something unforeseen happens during their visit. After all, Ukraine is far from being the safest country on the European continent.
The head of the European Commission also made her message following the conversation with Zelensky. She stated that the EU will support the Kyiv regime for as long as it takes.