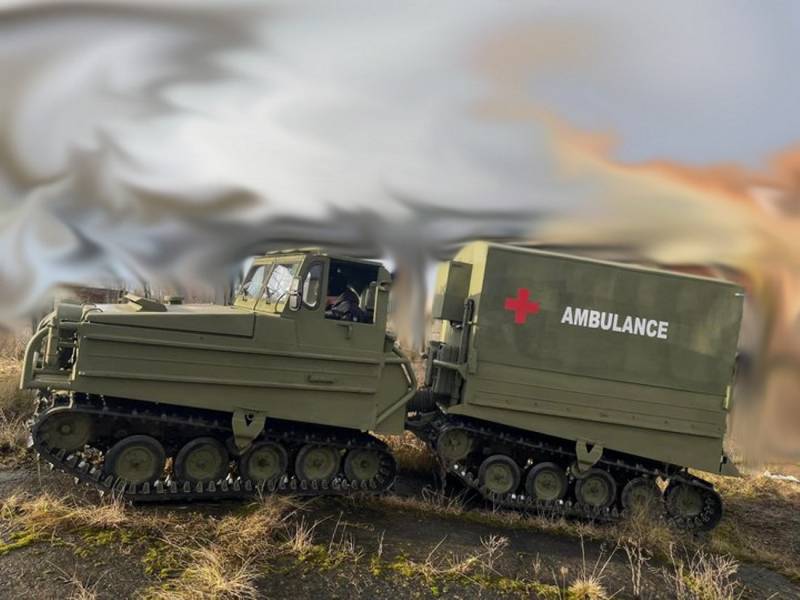 The Ukrainian army adopted the Swedish all-terrain vehicles Bandvagn 202, a batch of equipment arrived in Ukraine. According to the Ukrainian press, this is not an official supply from the Swedish Ministry of Defense, all-terrain vehicles were purchased by a private person and donated to the Armed Forces of Ukraine.
To date, the Armed Forces of Ukraine have received two all-terrain vehicles that have been modernized at one of the Ukrainian enterprises. An ambulance was made from an all-terrain vehicle for transporting military personnel to transport the wounded. It is reported that this technique is designed to work on the front line, since civilian vehicles cannot be used there. In the future, the Armed Forces of Ukraine should receive another 10-12 vehicles that have also undergone modernization.
This is a unique and very necessary technique in a war. It is adapted for transporting the wounded on the line of military operations, where civilian medicine does not work.
- said the Ukrainian official.
The Bandvagn 202 is an articulated tracked all-terrain vehicle developed by Bolinder-Munktell, a Volvo subsidiary, specifically for the Swedish army. The front module houses the engine and gearbox, the driver and commander are also located there, and up to eight military personnel were accommodated in the second compartment. The all-terrain vehicle is specially designed for driving on snow and swampy terrain. Has no weapons. Speed ​​- up to 35 km / h, on the water - 7 km / h. The movement is carried out by rewinding the tracks.
The production of all-terrain vehicles started in 1964 and continued until 1981, when it was replaced by the Hägglunds Bandvagn 206.