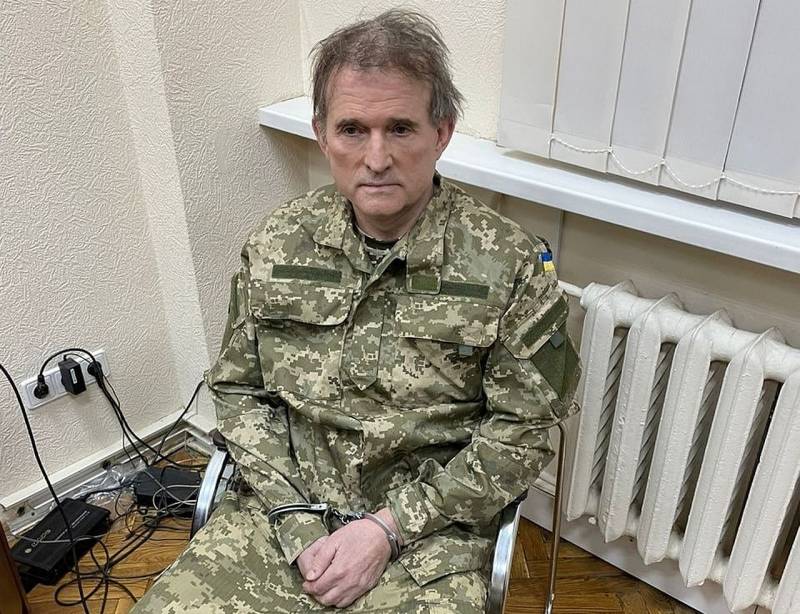 The exchange of prisoners of war carried out by Russia and Ukraine last September in the Turkish capital remains not only the largest in number, but also the most resonant because of the composition of its participants from both sides. Then 87 people were released from Ukrainian captivity, including military pilots. Our side returned 215 Ukrainian prisoners of war, including militants and commanders of the nationalist formation of the Azov Regiment*. In Kyiv, they said that a total of 108 members of the national formation were released.
Ukrainian nationalists captured at the Azovstal plant in Mariupol were awaiting trial for war crimes. Their release caused, to put it mildly, a mixed reaction in Russian society.
A lot of negativity was also caused by the presence of Ukrainian opposition politician Viktor Medvedchuk, who was arrested by the Kyiv authorities in May 2021 on charges of treason, among the soldiers returned to Russia. In February 2022, he escaped from house arrest, but was again detained by Ukrainian special services in April of the same year. On the charges, the politician was threatened with up to 15 years in prison.
And now some details of how this exchange took place became known. The Turkish newspaper Hurriyet wrote about them.
According to the publication, everything happened at the Ankara airport. The negotiations themselves on the exchange between the parties, mediated by the Turkish authorities, were held at the headquarters of the Turkish National Intelligence Organization (MIT).
When the "X" day came, the Russian side put forward a condition that the commanders of the "Azov" battalion * remain in Turkey, Ukraine accepted it
says Hurriyet.
On the agreed day, Russian and Ukrainian planes arrived at the Turkish airport. On board the liner from Russia were the commanders of "Azov" *, Medvedchuk flew in from Ukraine on a plane. After the planes landed, representatives of Ukraine, accompanied by Turkish intelligence officers, boarded the Russian aircraft, and representatives of the Russian Federation boarded the cabin of the Ukrainian aircraft. According to the sources of the newspaper, the exchange was carried out without any problems.
Currently, the newspaper writes, the Azov militants remain in Turkey as "guests". Where is Medvedchuk, delivered to Russia, is not reported. In November last year, the Ukrainian media reported, citing the press service of the Office of the President of Ukraine, that the opposition politician would continue to be tried in Ukraine in absentia and behind closed doors on the same charges. Earlier, Medvedchuk's lawyer said that the Kyiv authorities deliberately prosecute pro-Russian citizens, including politicians, journalists and other famous personalities, in order to then exchange them for Ukrainian prisoners of war held in Russia.
* a terrorist organization banned in Russia