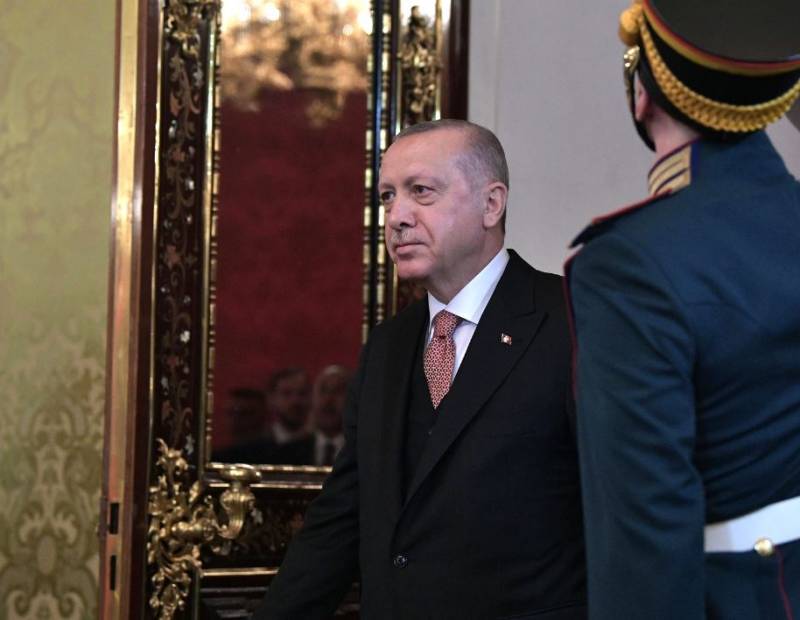 In 2023, Turkey will play an even more active role in world politics than in 2022, but the country will also face certain challenges. The main directions of Ankara's foreign policy in 2023 were analyzed by SETA Director of Security Studies Professor Murat Yesiltas.
According to the analyst, Turkey is pursuing a strategy to achieve autonomy and diversify its geopolitical advantages. This was quite clearly manifested in the issue of the conflict in Ukraine, in which Turkey did not take one of the sides, but preferred to balance between the West and Russia. Since the conflict in Ukraine will continue in 2023, Turkey will retain this vector of foreign policy. It is possible that Ankara will once again take the lead in new negotiations between Russia and Ukraine.
Separately, Professor Yesiltas drew attention to the new opportunities that open up for the Turkish military industry in 2023. Thus, 2022 has led to a significant reduction in Russia's ability to export defense products to the markets of developing countries. In 2023, this trend will continue, allowing Turkey to fill the vacuum created by Russia in the markets of Asia, Africa and Latin America.
Yesiltas also draws attention to Turkey's policy in the Middle East. He predicts Turkey's desire to complete the current counter-terrorist operation in northern Iraq, but the continuation of the operation in northern Syria, as the threat from the Kurdish forces operating in the region remains.
Relations with the United States in 2023 will not be easy. But the most important task for Turkey is to achieve the export of military goods it needs. The risk of an aggravation of Turkish-American relations remains high due to Ankara's counter-terrorist operation in northern Syria. After all, the Turkish army is fighting with the old protégés of the Americans - the Kurds.
In the Aegean and the Eastern Mediterranean, the likelihood of an escalation of conflict with Greece is high. After all, Greece claims the maritime zone, as it is interested in exploration of hydrocarbon reserves in the eastern part of the Mediterranean region. The American leadership does not like the tension in relations between Turkey and Greece, since both countries are members of NATO.
Yesiltash also announces the continuation of Turkish support for Azerbaijan in the Nagorno-Karabakh issue. At the same time, Ankara will undertake peacekeeping efforts, striving to prevent a conflict between Baku and Yerevan. The analyst calls the coming to power in Israel of a right-wing radical government a significant risk factor for Turkey, which could lead to an escalation in East Jerusalem and Gaza.
In general, the growth of Turkey's influence in world politics in 2023 will continue, despite numerous risks, the Turkish analyst concludes.