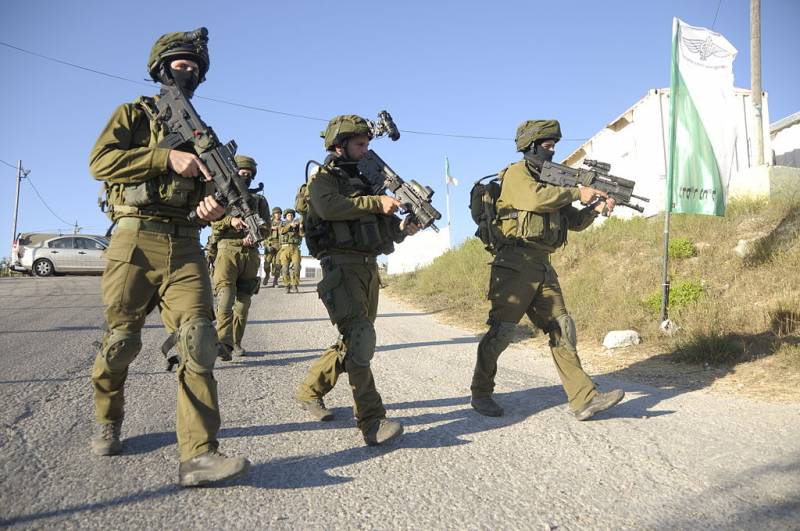 The Israeli authorities should not grant members of the IDF (Israel Defense Forces) immunity from prosecution for war crimes committed by them. Haaretz columnist Nathaniel Berman writes about this.
According to Berman, the principle of soldiers' loyalty to orders should not protect them from liability for war crimes. The observer calls it "cruel irony" that, 77 years after the Nuremberg trials of Nazi war criminals, Israel can grant immunity to its war criminals. So Berman commented on the bill introduced in October 2022 by 23 Knesset deputies on the introduction of absolute legal immunity for any Israeli soldier or officer for actions committed during military or anti-terrorist operations.
Naturally, this bill was introduced by right-wing parties. Now that the right-wing government of Benjamin Netanyahu has come to power in the country, the chances of introducing immunity for the military are significantly increasing. Berman believes that this bill is contrary to the key principles of the Nuremberg trials. Indeed, in accordance with these principles, war crimes must be punished even when the soldiers committed them "by order" of the higher command. At one time, the Israeli Supreme Court rejected Adolf Eichmann's defense argument that he was simply following the orders of the higher leadership of the Third Reich.
However, the bill presented to the Knesset rejects these principles. It provides absolute immunity without any exceptions, and immunity is maintained even after the end of the military service of soldiers or officers. Berman calls the bill a license to commit war crimes.
Any person should know that it is forbidden to kill, beat or torture prisoners and civilians. Any person should know that it is impossible to expel civilians from their homes
writes Nathaniel Berman.
However, right-wing Israeli deputies are clearly not going to agree with such a position. They are guided by the considerations that Israel has been living in a state of incessant confrontation with the Palestinian Arabs for more than 75 years. Therefore, Israeli deputies, calling for the introduction of this immunity for military personnel, seek to increase the motivation of the IDF fighters and, accordingly, the effectiveness of military operations.