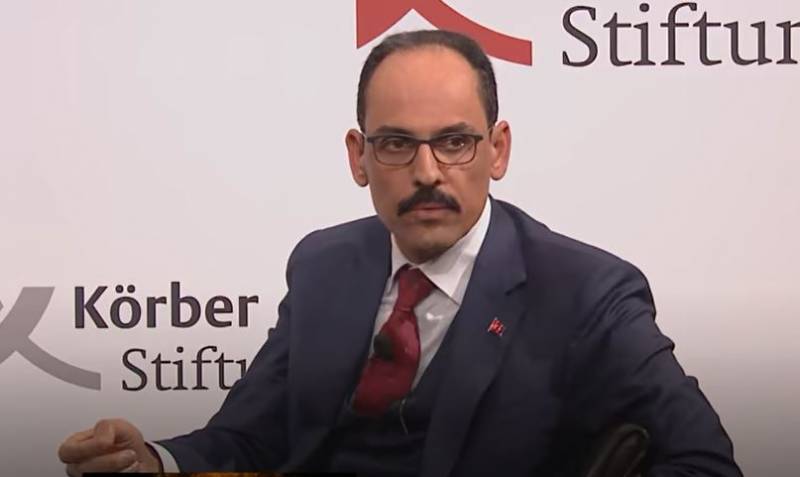 Russia and the United States must ensure security on the border with Syria, Ankara expects appropriate steps from Moscow and Washington. This was stated by the representative of the Turkish President Ibrahim Kalin.
Turkey hopes that the United States will stop supporting terrorist organizations located on Syrian territory, referring to the Kurdish self-defense units opposing the Turkish army. Ankara considers these units to be the military wing of the declared terrorist Kurdistan Workers' Party (PKK). It is the American support for the Kurds that is one of the reasons for the bad relations between Ankara and Washington.
From Russia, the Turks expect the fulfillment of obligations under the memorandum of understanding signed in 2019, under which the Russian and Syrian military were to withdraw Kurdish troops and their weapons beyond the 30-kilometer zone from the Syrian-Turkish border.
We reiterate our expectations that the US and Russia will honor their commitments under the 2019 agreements and clear our borders of terrorism. Our fight against terrorist elements that pose a threat to our national security will continue resolutely until our country and the border region are completely secure.
Kalyn said.
As previously reported, Turkey is ready to conduct a ground operation in northern Syria against the Syrian Kurdish Self-Defense Forces (YPG). Ankara has already requested Moscow to open airspace over Syria. The task of the ground operation will be to create a 30-kilometer buffer zone along the Turkish border to "eliminate the terrorist threat." According to reports, the Turkish Defense Ministry intends to involve up to 50 servicemen and militants of pro-Turkish groups in the operation.