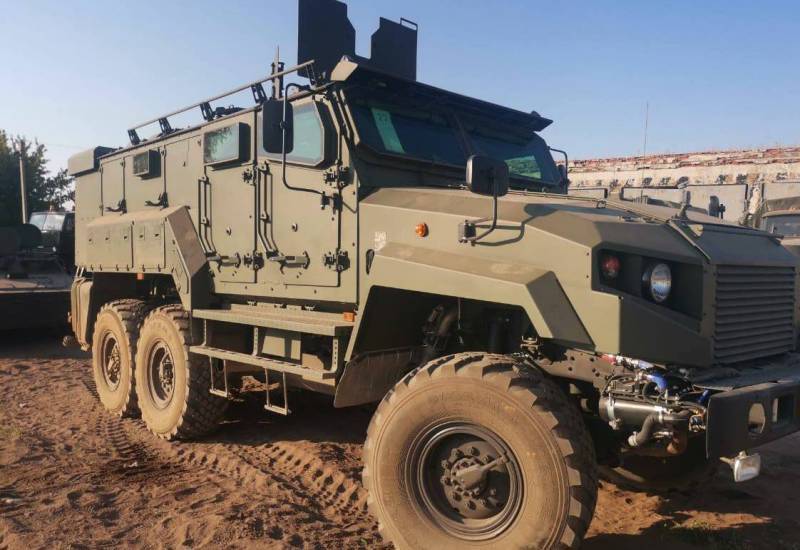 The Russian military-industrial complex has sharply increased the production of military equipment and weapons against the backdrop of the ongoing special military operation. The 3-STS armored car developed within the framework of the SVO began to en masse enter the troops. According to the Ministry of Defense, all the equipment went to the units of the Central Military District.
More than 150 new 3-STS armored vehicles have been delivered to the troops of the Central Military District by the end of 2022. The equipment entered service with motorized rifle formations and military units of the Central Military District. Armored car "Akhmat" 6X6 is designed to transport military personnel, but can be used as an ambulance, the possibility of placing an ambulance stretcher is provided for by the design. Designed for 10 people, including the crew, there is a hatch to accommodate the shooter.
The Akhmat armored car was developed in just 25 days, work on it began on March 27, 2022 and was completed in April. For the armored car, a frame from a serial car was used, on which a "superstructure" is installed with protection similar to the Typhoon armored cars, which corresponds to class 5 GOST R 50963-96 (holds a 7,62 mm caliber bullet). The bottom is V-shaped, can withstand up to 6 kg of TNT. Safety chairs.
In August, Remdiesel's chief designer, Igor Zarakhovich, said that the armored car aroused great interest among the military, and its production had increased fivefold. The armored car is assembled 10 times faster than the Typhoon, which allows you to complete orders quite quickly. It is known that Chechnya bought a large batch of new armored cars, they went to equip the power units of the republic, including those participating in the special operation.