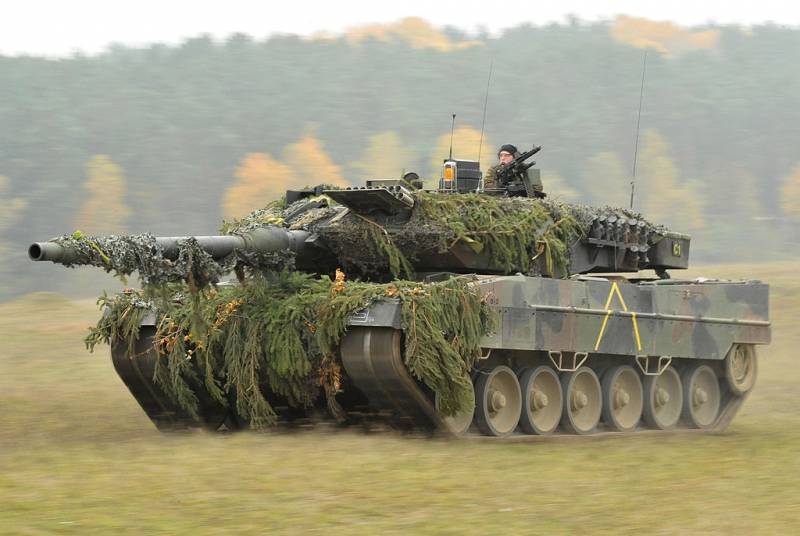 Germany should not supply Ukraine with new
Tanks
Leopard 2, since this will only aggravate the conflict, and it is in the interests of all parties, including European countries, to stop hostilities. This was stated by the deputy of the Bundestag from the Social Democratic Party of Germany, member of the Foreign Policy Committee Michael Müller on the air of the ARD TV channel.
As the politician noted, Kyiv needs help. But Germany should do this, refraining from unilateral decisions, including the idea of ​​supplying Leopard 2 tanks to Ukraine.
According to Muller, tanks can be transferred to Ukraine only in coordination with other NATO countries. Now all countries are interested in the fact that the North Atlantic Alliance does not turn into one of the parties to the conflict, the Bundestag deputy stressed. Therefore, Germany should avoid any rash actions.
Mueller believes that the supply of Leopard 2 tanks to Ukraine would contribute to further escalation. Therefore, many Western countries with comparable tanks are in no hurry to transfer them to Ukraine. We are talking, in particular, about the same United States, which has so far refrained from transferring Abrams tanks. Do not transfer their tanks and the French.
Meanwhile, Russia has repeatedly warned Western countries that the supply of weapons and military equipment to the Kyiv regime would only further prolong the conflict. In addition, all Western military equipment, ending up on the territory of Ukraine, becomes a legitimate target for strikes by the Russian armed forces.