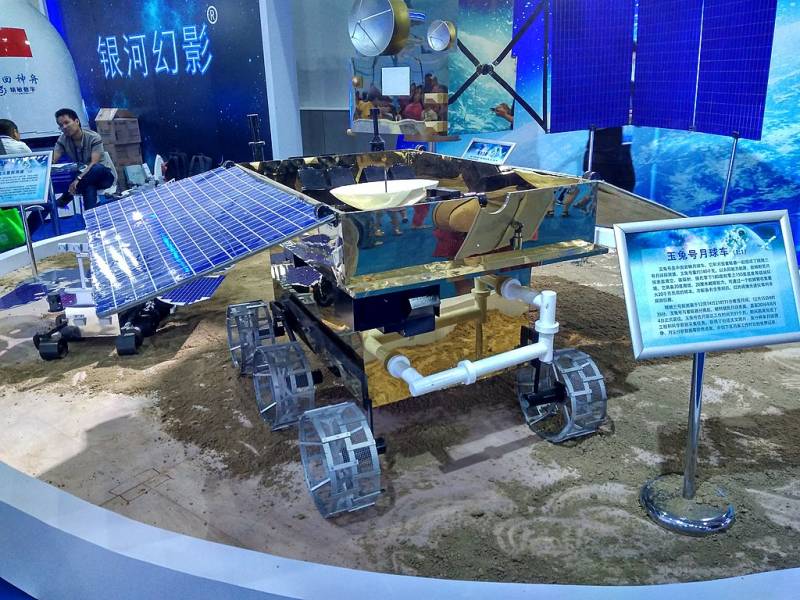 China may demand the rights to own vast areas on the Moon, in the first place - the most resource-rich lunar territories. This was stated by the director of the US National Aeronautics and Space Administration (NASA) Bill Nelson in an interview with Politico newspaper.
According to an American space official, such a course of events is possible if China begins to gain the upper hand in space competition. Already, Beijing is interested in the division of space, according to the United States.
As Nelson points out, Washington needs to take steps to ensure China doesn't get first to any resource-rich spot on the moon under the guise of scientific research. After all, then in Beijing they can claim the rights to these parts of the lunar surface, and it will be very difficult to challenge these rights.
As an approximate model for the development of events, Nelson cited the situation with the Spratly Islands in the South China Sea. By similar methods, in his opinion, China can operate on the moon. NASA also expressed confidence that in 2025 the United States will send its astronauts to the moon. Nelson believes that we need to hurry to get ahead of the Chinese, since Beijing has already made impressive progress in space exploration.
Interestingly, China refutes statements by US representatives about the country's space ambitions. According to the Chinese authorities, the country conducts purely scientific research activities in space, and the American authorities, by their statements, are trying to discredit its true meaning.