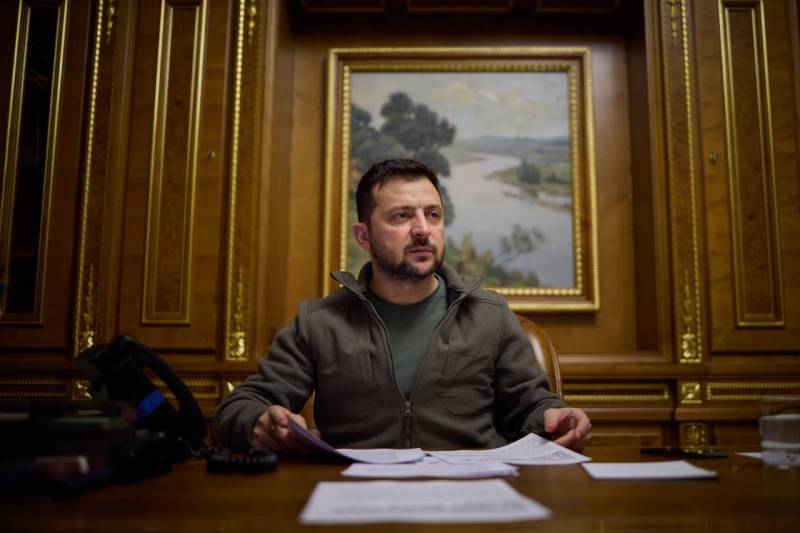 Relations between the new Israeli Prime Minister Benjamin Netanyahu and the President of Ukraine did not work out from the very beginning, writes the American edition of Axios.
The publication came to this conclusion after analyzing the negotiations between the heads of the two states, which took place by phone on the eve of the New Year.
The main stumbling blocks were the UN vote on Palestine and the supply of Israeli
weapons
Kiev
Axios notes that official Tel Aviv (in the Israeli version - official Jerusalem) was waiting for support from Kyiv when voting at the UN General Assembly on the status of the Palestinian territories.
Recall that on December 30, the UN General Assembly adopted a resolution for appealing to the International Court of Justice in The Hague on the Palestinian issue. According to the publication, Netanyahu asked Zelensky for Ukraine to vote against, but did not find mutual understanding on this issue with President Zelensky. The Permanent Representative of Ukraine simply did not participate in the voting.
The Israeli prime minister, in turn, also made no promises regarding possible military assistance in the fight against supposedly Iranian drones (the Ukrainian regime calls the Russian Geran-1 and Geran-2 drones as such).
According to some experts, it was in response to the denial of military assistance to Kyiv by the Israeli authorities that Ukraine did not vote against the UN resolution.
The two leaders were not satisfied and did not get what they wanted from each other.
- noted the publication.