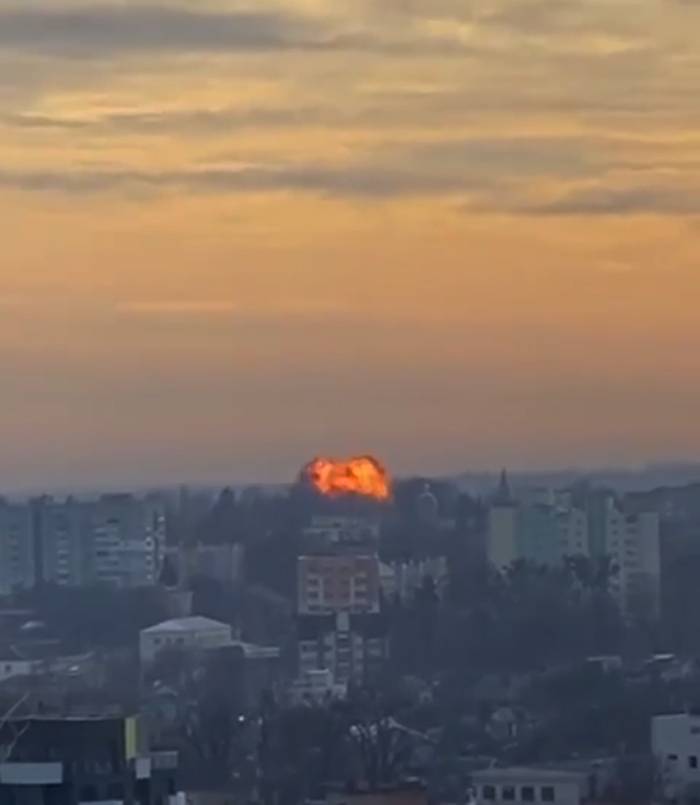 The information about the strike by Russian troops on an enemy military facility in the city of Khmelnitsky in western Ukraine has been confirmed. Earlier it was reported that the blow fell on the military unit, where weapons supplied from NATO countries were previously transferred.
According to updated information, the defeat was inflicted on the deployment point of the 8th regiment of the Special Operations Forces (SOF) of Ukraine. It was located in the city of Khmelnitsky and was one of the major training centers for Ukrainian special forces and saboteurs in western Ukraine. Moreover, units were moved there, which suffered significant losses as a result of previous attacks on the Yavorovsky training ground in the Lviv region.
According to the latest data, the point of permanent deployment of the 8th regiment of the SOF suffered significant damage. There are dozens of "two hundredths" and "three hundredths". At the same time, there is information that foreign officers - military instructors - could also be at this facility. From which specific countries, not yet reported.
The blow to the military unit in Khmelnitsky was inflicted by one rocket. She approached the target almost vertically. Ukrainian air defense, which, as they usually say in Kyiv, "intercepts" almost 99% of flying missiles and unmanned aerial vehicles, turned out to be powerless.
The explosion at the location of the permanent deployment of the 8th SOF regiment was visible from different parts of the city.