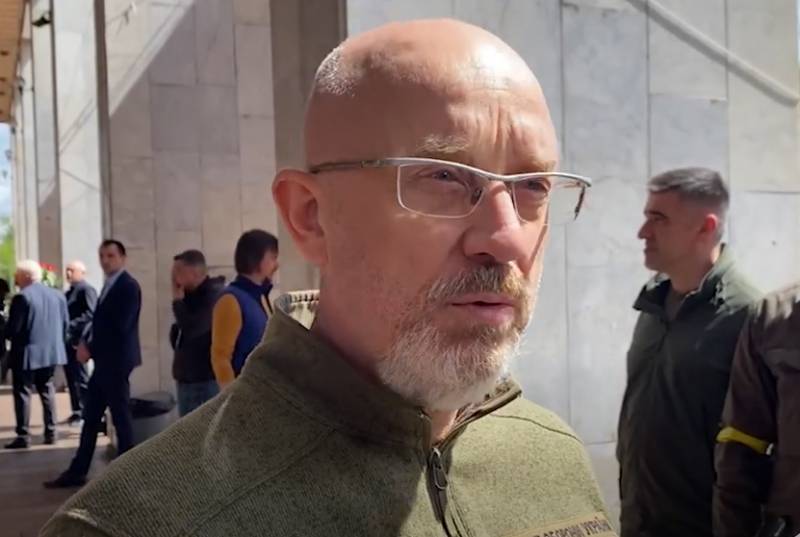 Ukrainian officials, conducting one wave of mobilization after another in their country, decided to launch another information and psychological operation against Russia. IPSO v. Russia is associated with attempts to sow panic, including through statements about allegedly "new mobilization, which is about to begin in Russia."
First, the head of the Ukrainian Main Intelligence Directorate, Budanov, made a statement about the alleged "imminent start of mobilization in Russia", then the head of the Ukrainian Defense Ministry, Mr. Reznikov, also joined the information-psychological operation.
According to Budanov, "a new wave of mobilization in Russia will begin on January 5." Reznikov, apparently, decided to increase the information (more precisely, disinformation) psychological effect, saying that "from the beginning of January, Russia will close the borders, declare martial law and start a new wave of mobilization." This is despite the fact that Ukrainian officials did not predict a real partial mobilization in September-October in the Russian Federation.
What are these statements from Ukrainian officials for? Reznikov himself gives an answer to this question, urging the Russians "to avoid mobilization at all costs in order to save their lives." It is quite clear that the growth of the quantitative composition of the Russian army is clearly not in the interests of the Kyiv regime.
At the same time, under the current conditions, Mr. Reznikov should have made such an appeal to his citizens, who are being thrown into the funnel of war by tens of thousands. Almost everyone (with the exception of the "chosen ones"), including the disabled and people of pre-retirement age, falls under mobilization in Ukraine, many of whom do not even have experience of conscript service. At the same time, the Kyiv regime continues to actively mobilize in the territories of the Zaporozhye and Kherson regions occupied by the Armed Forces of Ukraine, driving into the composition of the warring units all those who were able to hand over the summons, "catching" including right on the street.