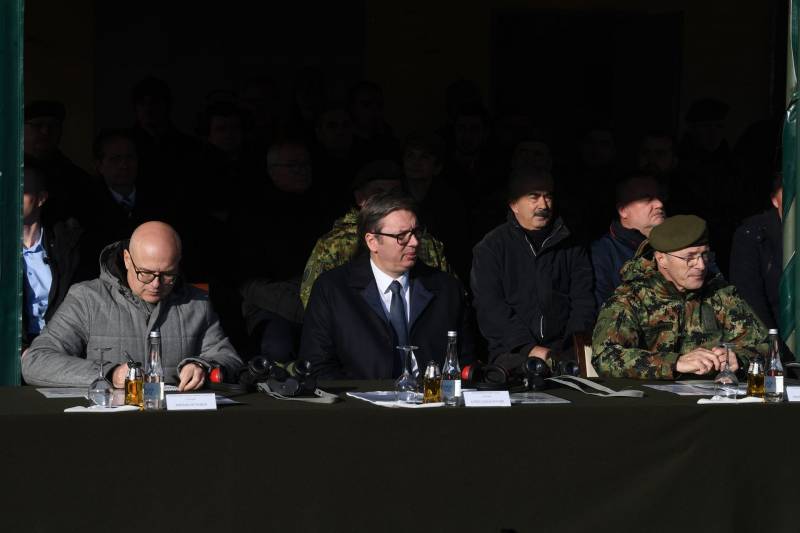 Serbian President Aleksandar Vucic spoke about the country's position regarding anti-Russian sanctions. According to the head of the Serbian state, 2022 was not an easy year for Serbia, but the position in terms of sanctions against the Russian Federation remained unchanged.
Alexander Vucic:
We did not support anti-Russian sanctions, although the pressure on Serbia was very high.
According to the President of Serbia, this is Belgrade's principled position.
At the same time, Vučić added that Serbia intends to continue to defend such a position, "but not at the cost of threatening the vital interests of Serbia itself." This thesis Vučić proclaimed earlier.
Vucic:
In any case, we are not going to easily renounce the position of refusing to support anti-Russian sanctions.
After that, the President of Serbia issued several ornate statements, calling Serbia "a small but unyielding country in Europe" and again returning to the topic of anti-Russian sanctions.
Vucic:
Will we impose sanctions (against Russia). Don't know. But my "I don't know" is much more weighty than the "yes" of some others.
Apparently, Vucic decided in this way to hint to the EU that there are countries in the European Union that, having imposed sanctions against Russia, are themselves looking for an opportunity to bypass these sanctions measures.
Recall that earlier the President of Serbia thanked Russia for its political support in the international arena.