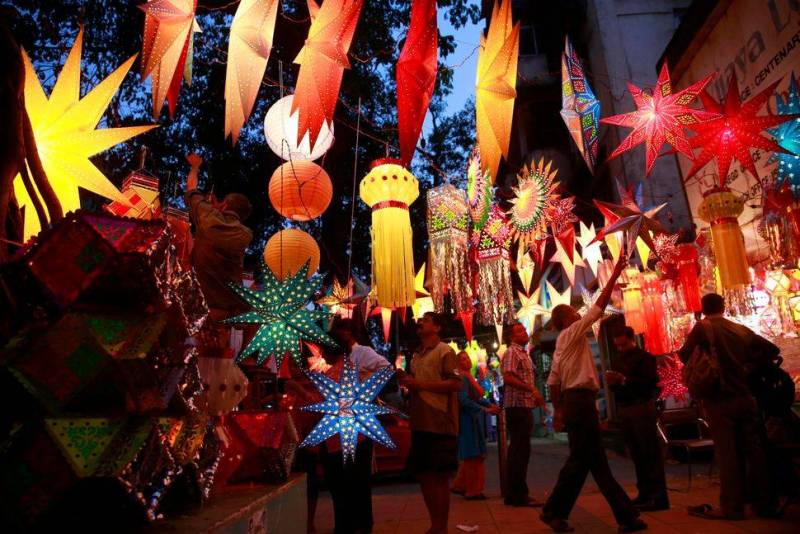 Namaste dear readers, namaskar dear colleagues!
As I promised you in my first address, which we will not consider as a fairy tale, I will tell you the following. Yes, and one date here looms very clearly. Your New Year! Should I congratulate you on my own behalf? I just have to, I think!
So, accept our (me and my flock) most sincere wishes for health, physical and mental (especially) development, good luck in hunting and from hunters, it depends on your diet, let your flock grow and your lands will always be full of food for everyone. By the way, have you noticed that your years are not the same anymore? There used to be less of them.
True, I still do not understand your Western logic. Can someone explain to me why Western people do everything through some kind of astronomy, and not in the way nature tells and shows? Do you have delusions of grandeur? Although, as I noticed, in some groups of people, megalomania does not require grandeur at all. For most people, just mania is enough.
Every year, at least in our jungle, nature wakes up in the spring. Remember how I met my wife? Hmm ... There was a time ... Every year in the jungle, a lot is born along with nature. And the new year is born along with everyone! And in different places at different times, but in the spring! It arrives on March 22 for me. In the kingdom of the goats, you know it as Kashmir, March 10th. And so on, it all depends on what we start dancing with.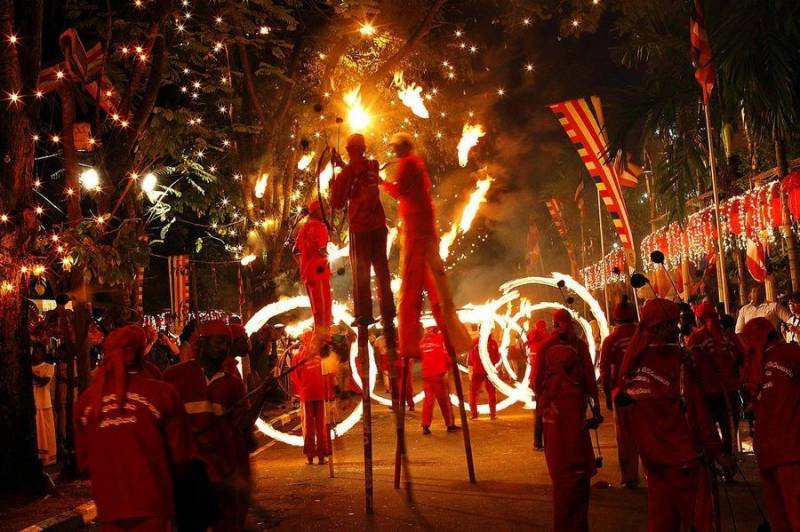 But, I confess, in the human jungle such as New Delhi, Mumbai or Bangalore, already from an excess of Europeans, they also began to celebrate the New Year on January 1. Centuries-old foundations are collapsing, to which normal old organisms begin to grumble and resent in all available ways.
But I promised a fairy tale here, and therefore I stop spoiling the atmosphere with vortex disturbances and get down to business.
That was a long time ago. Even before I took over as leader of the pack. Many years, and even with a ponytail back. Remember my childhood described in the book? The carefree, cheerful childhood of a foolish child who has practically no enemies. Except for Sherkhan, of course. Yes, and that such an enemy is not an enemy. Freeloader trying to get easy prey.
Meanwhile, life in the jungle is harsh. A little gape - and you're already someone's dinner. A little slack and there is no longer a water truce or a united rebuff to aliens from other lands. One joy remained: those barbaric times, when sausages were made from meat, and carcasses of wild animals were fried in gluttons, have finally passed. Now you eat chemistry. The beast is calmer, but people ... people somehow get used to it.
This strong leader has the whole district as friends. The leader is weakening and those who swore love to the pack, who proved that they are our distant relatives, all these foxes, jackals and other resemblances to wolves, quickly change their mother's boobs to their uncle's ... well, for the promises of a good uncle because of a puddle -ocean.
So it happened with us. Akela is old. The flock lived peacefully and boldly. There was enough food for everyone. Buffaloes and deer had enough of juicy and tall grass, wolves of weakened deer and the same buffaloes, jackals and vultures of the remnants of the meal of the wolves. Even wild bees were happy with the abundance of flowers in our jungle, which, as you know, grow well on manured soil.
We began to forget about the outskirts of our jungle. About those same foxes, hyenas and jackals that nailed to our flock and lived happily ever after, largely at our expense. What happened was what was supposed to happen, that is, after a hearty dinner, their representatives came to us and asked to live separately from the wolf pack. Like, we ourselves have a mustache and we don't want to burden you with our presence anymore.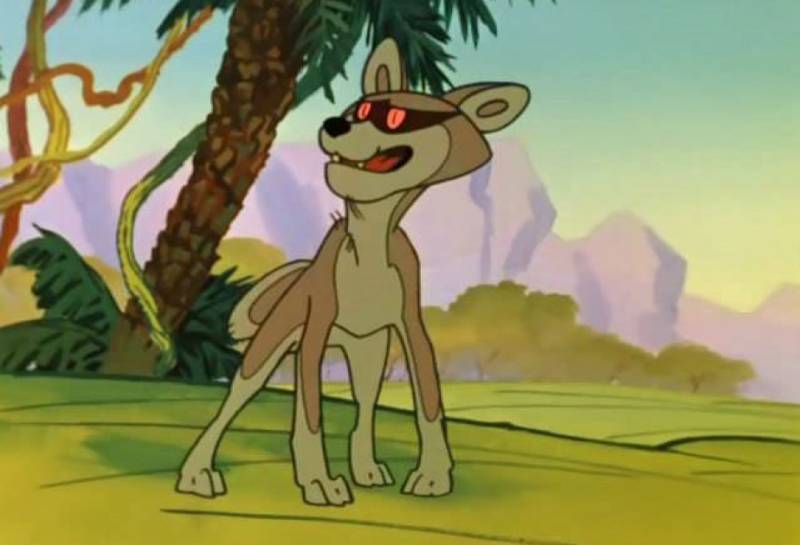 Well, they left and left. If they want to be independent, let them be. In the end, everyone must grow out of baby pants and become adults at some point. Maybe they really got smarter? Do you know how wisdom is defined in the jungle? The method is cruel, but with a 100 percent guarantee.
Get on the path to the watering hole, along which the buffaloes walk. More precisely, they run, because they, buffaloes, are somewhat similar to the military - they do everything without really thinking and running. And when the herd appears on the path, try to run away from it. The moment it dawns on you that calmness is a talent not to run along the path in front of the herd, you will become wise! In general, about the neighbors, they left, but not into adulthood, but how to formulate it more precisely ... the table was changed. That is, as they ate the leftovers, they continue to do so, only from another table.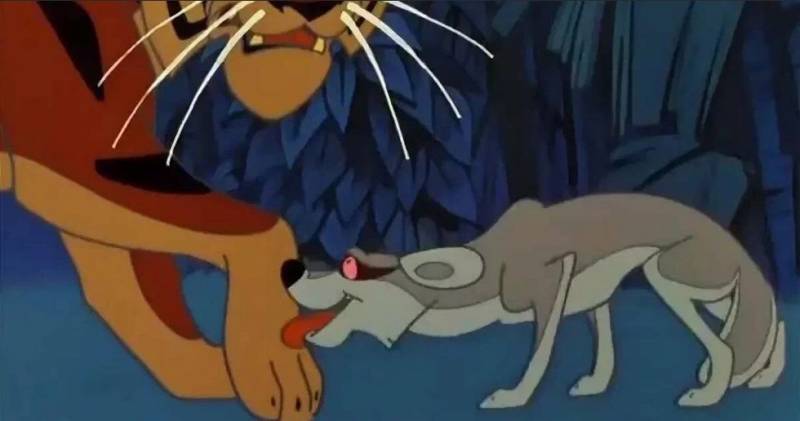 As it turned out, you remember tobacco. Jackal, who personally spoiled a lot of blood for me and was Sherkhan's personal diplomat. Somehow, yes, they were surprised when his photo was posted first. And I even know why. With a hint, native blood for some, whatever one may say. So, it turned out that diplomacy, that is, the ability to get into ... into all the cracks, is the lot of many jackals on a professional basis.
Why do I think so? Yes, it's just that subsequent events showed that our Tabaki is just one of the representatives of the whole, I would say, galaxy of tobacco. Well, or a brood, as you prefer.
Where later Kaa just did not crawl, what distances the old rogue did not climb (he could not find a similar nickname for the word "crawl", excuse the old one), everywhere he met representatives of this vile tribe. And he always returned with a desire to quickly get out of his own skin, so that there would be no memory of meeting with these ... diplomats.
A little more time passed and we began to notice that along our hunting trails, which after the departure of our former friends suddenly became not quite ours, other tracks began to appear. Small ones, invisible. As if someone is dragging something along the ground, and sweeps it with its tail. Moreover, the tail is somehow strange. You can't fool the wolves.
We realized that neighbors or not quite neighbors are asking the price of our reindeer. Not themselves, of course, they have a thin gut for this. And they have a new owner. The owner of a new table, from where our former jackals and hyenas get something. But in order for something to fall, it must first get on this table, right?
And so all those who previously thought that they were driving game to us began to do it slowly for new breadwinners. Here you have incomprehensible traces, and trodden paths.
Kaa crawled to the neighbors. In order to find out for what and what is happening at all. And these, who were our tobaccos, answer: so we do not touch anyone! At all! And our trails are just a shortcut to a watering place. Well, for excursions, to peep how the masters, that is, you, hunt. And this mangy tail ... Well, in general, who needs a tail. Our big friend from the puddle! So don't worry
we give you an honest word with guarantees that everything will be civilized
. Kaa returned again in his usual state after such trips: to remove the skin, wash, rinse his mouth.
I had to deal with the situation. Boa constrictor became a pity. The old man is nervous, he does not find a place for himself. He himself understands that there will be no peace for us as long as the tobaccos control these foxes and other neighboring animals, and does not allow me to sit still. But how can you sit here when he has such a mouth, albeit with old, but teeth, that half of my seat is included? Glory to Vishnu, and it also comes out every time, but as a hint it works just gorgeous. The wise boa constrictor knows that I am not a penguin. These penguins have wings just to have them. About the same as with the brain of some people. I know how to think and make decisions, so he stimulates me in this way very often. A hundred teeth in six rows - an argument ...
In general, Kaa is not a boa constrictor, but a python, but that's how they wrote in a fairy tale, and so it went. But by and large - and what's the difference, a boa constrictor, a python - the main thing is a hefty snake and with brains. And teeth.
By the way, about the teeth. More specifically, about my Iron Tooth. The very one that I, with the help of Kaa, wrested from the Mother Cobra in the truest sense of the word. Here, I lost it because of the jackals, more precisely, because of the tender jackal friendship. They didn't talk about it in the cartoon, but I'll tell you. so to speak, in the first person. It was a good tooth. Helped me many times. They don't make these now...
So, I then came to the watering hole and began to see what was happening there. And there is a corporate disgrace. The deer that come to the watering place do not drink so much as look into the water. And for some reason, periodically the water becomes cloudy. And sometimes traces of blood on it float with the flow.
Am I a wolf or not? I tracked down the reptile that ruins the deer's life. Javala!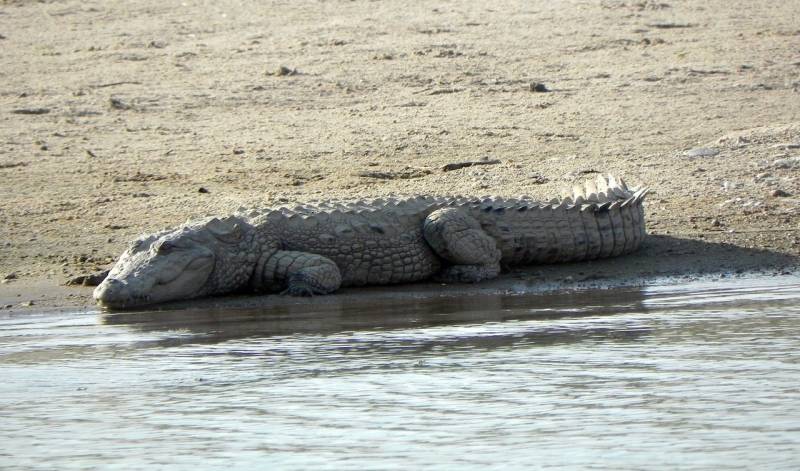 Huge crocodile robber. It was about him that I broke my Iron Tooth. Not the back, but solid armor. And why this creature from its puddle, or rather because of its puddle, climbed to us, is not clear. If only I ate everyone there, I don't know, it was somehow difficult to ask questions. In general, it was a good hunt, although the meat had to be thrown away, it was very smelly. Amphibian. Not fish, not meat...
The skin is quite good for something, strong and durable. But you know, the sediment remains. It seems that he did a good job, but I still understand that without tobacco not a single crocodile would have climbed into our waters. He would not have had enough brains, I can tell you for sure, I checked it. Rozin, our largest and not the smartest boar, definitely has more brains than Javal.
And here is the freshest analogy for you: not a wolf, not a fox, but who is the one who was engaged in intelligence with us? Who was supposed to quietly go to the red dogs to find out how they are doing in terms of personnel, fangs and claws? Because the redheads have become insolent to the extreme and it would be very good to take them by the tails and knock on the nearest tree like Swietenia spp (Mahogany according to you) with ridges.
And so he went, scouted. He returned and said: everything is fine, the dogs are sick, they are completely unfit to fight. Well, ours went ... They raked not only to the fullest - the skins hung in shreds, they barely carried their legs, as they say.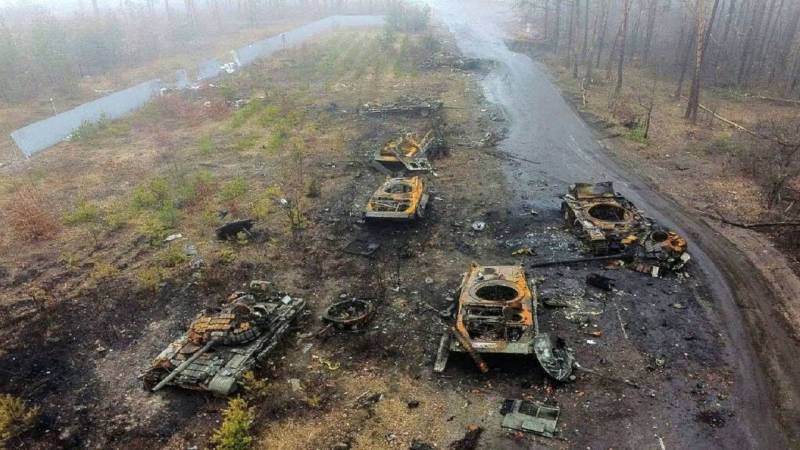 And who is he after that, if not tobacco? Moreover, this jackalism, it has no signs of the breed. It's like a quality of the body, like the stink of a ferret. Will sell, betray, change at the slightest feeling of benefit and impunity.
This is such a fairy tale story. You can not give the descent to the enemies in anything. They will devour. I broke my iron tooth about Javala, but he will never again spoil the life of us and the deer. Was it worth it? Yes.
And the moral of the fairy tale is simple, like our life. Never trust tobacco! So that they don't talk. Be sure to bring some dirty tricks into your house. And you, like me, will have to break your iron teeth. And pity them later.
I'll have to reveal another secret of the old story about my youth. This is probably the first time I'll reveal my real name to you. No, I'm really Mowgli. But it's not just a name. I am a "wild child" and my name in the jungle sounds like
Maogali
. But Tobacco has nothing to do with the muck that you call tobacco. Tobacco is just "a dog that licks plates".
Tambakuwi
. And it sounds disgusting, and the content ...
This is a fairy tale, right? And the hint in it even wormed its way. But I'll even shove morality in there. Let me remind you that these days, New Year's holidays, it is simply necessary to share! Happiness, joy, good mood, festive table, even a simple smile. If you don't share, you won't get anything! A person must develop until the last minute of his life. Already because life is just development, growth, movement. So, at least, so thought Vishnu.
Asha hai ki aane wale saal ka har din khushi aur utsah manane ke mauqe lekar aaye. Naye saal ke liye khushiyon bhari shubhkamnaen. Aapke dil mein chupe hain jo bhi abhilashayen, Har armaan har khwab pure hon aapke Aapke liye yahi hai hamari shubhkamnaen!