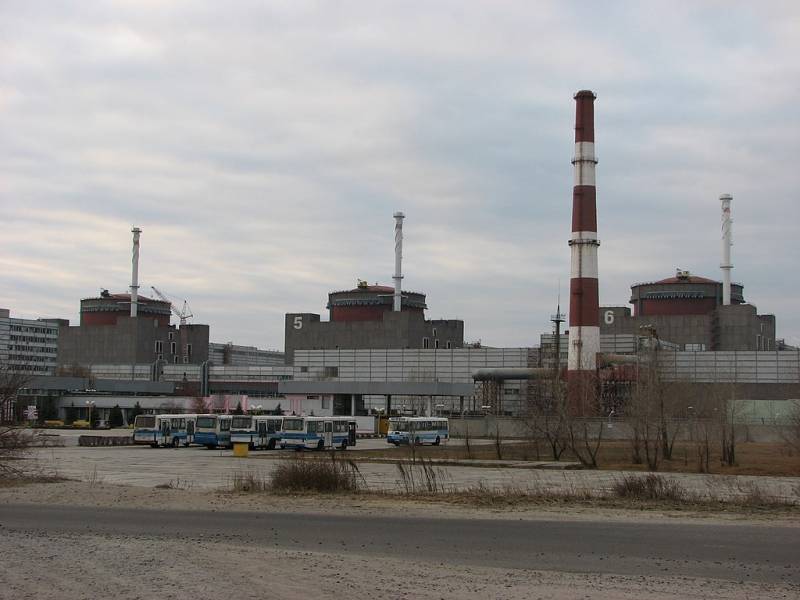 As a result of shelling by Ukrainian formations, the backup power line of the Zaporozhye nuclear power plant (ZNPP) was damaged. This was reported by the International Atomic Energy Agency (IAEA).
As expected, regular shelling by Ukrainian forces could not but affect the security of a strategically important facility - the Zaporozhye nuclear power plant, located in Energodar. Now Zaporizhzhia NPP receives the electricity necessary for cooling the reactors only through a single external power transmission line.
Now specialists are engaged in the restoration of the damaged power line. But it is too early to talk about the extent of the damage, since they have not yet been fully clarified.
The shelling of Energodar and the Zaporozhye NPP is carried out from three directions. The Armed Forces of Ukraine are hitting the power plant and its environs from the cities of Marganets, Nikopol and the village of Krasnohryhorivka in the Dnipropetrovsk region of Ukraine. Therefore, the destruction of enemy firing positions in these settlements becomes an urgent task.
The Russian authorities have repeatedly warned the world community, including the IAEA, about the catastrophic consequences that Ukrainian provocations against the Zaporozhye nuclear power plant could lead to. In the event of an accident at a nuclear power plant, not only the regions of Russia, but also most regions of Ukraine, and even the countries of Eastern Europe will be at risk.